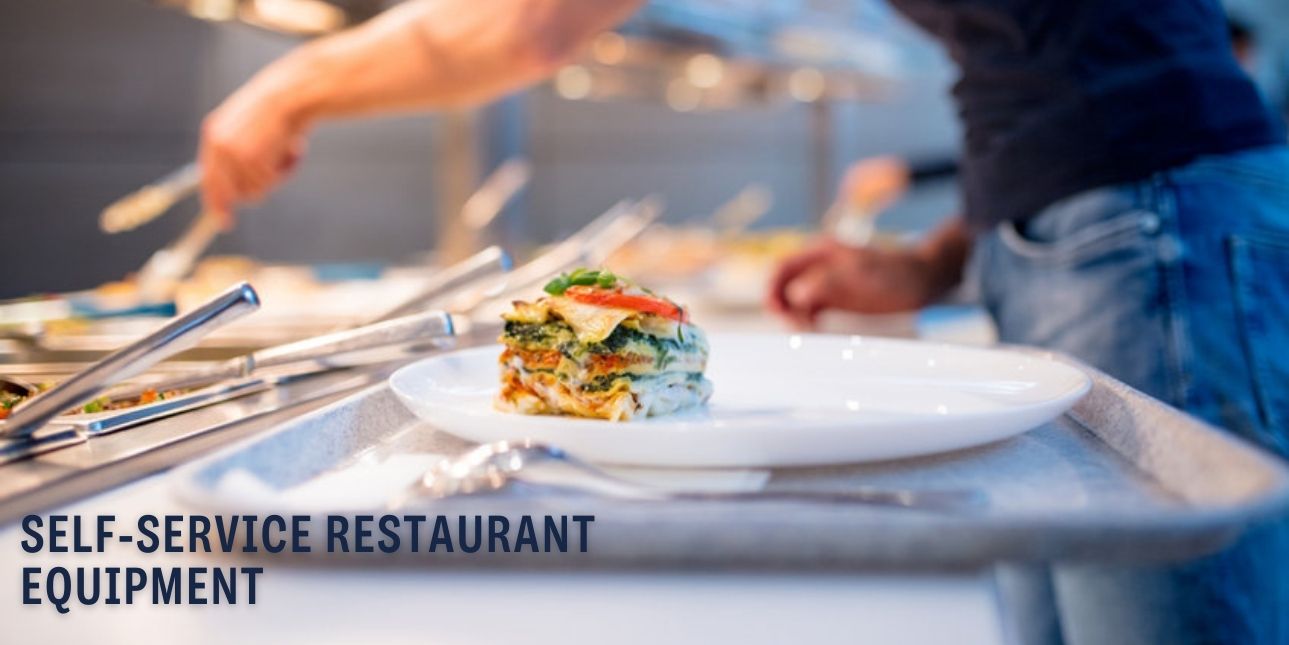 We've all been to a self-serve restaurant at some point, at buffets, malls, or at cinema theatres for a box of popcorn. We were all a little overwhelmed with the process the first time around, and slowly started loving the new type of service. For the uninitiated, self-service restaurants are exactly what it says: they help you pick and serve your food independently.
Post-COVID-19, the era of self-service has undergone an even more drastic change. Self-service restaurants now come with little to no human interaction with waiters or cashiers. Instead, the use of self-service kiosks, tablet menus, and cashless online payments has ensured that a customer can perform the entire process of dining out as independently as possible.
Why Are Self-service Restaurants Becoming Popular?
Self-service restaurants are becoming increasingly popular. Research shows that 9 out of 10 people prefer to skip a restaurant than wait in a queue that's more than 5 people long. Here's why restaurant self-service is the future of the dining experience:
Perfect for a World Hit by COVID-19
Self-service restaurants are perfect for a world hit by COVID-19. Minimal human contact, minimal contact with commonly-contaminated stationary objects like menu boards, and contactless payments all contribute to a greater customer experience.
Lesser Errors
The advantage of having a machine do the job for you is that machines don't make errors - or if they do, it's a very small percentage. The chances of fewer errors make self-service a more compelling choice, as you're leaving the customer in charge of their own choices.
The Millenial's Preference
For those targeting millennials and subsequent generations as target customers, you'll be interested to know that millennials favor restaurant self-service. Restaurant self-service kiosks, in particular, are a favorite of these generations. The millennials and subsequent generations have grown up in a time of rapid technological advancements. It's not a surprise to know that they'll take to self-service kiosks, which help them avoid long queues, be in charge of their orders, and are quicker and completely digital.
Greater Profits
The great thing about self-serve restaurants is that they also promise greater profits. Your cashier or waiter might forget to suggest a great starter or side dish, but your software will not. Fast-food chains like Taco Bell, McDonald's, and Panera have reported about a 10-30% rise in their sales due to the use of self-service kiosks. Self-service kiosks guarantee a more profitable customer experience because people feel more at ease to decide their own orders. For instance, for a customer browsing for a burger and fries, a popup on the restaurant self-service kiosk that says "Add a coke and make this a meal" can be a great prompt that enhances the user's buying journey.
Eliminates Staffing Issues
The number one problem that every restaurant owner faces is shrinkage. Ask anyone in the service industry, and they will tell you about their struggles with finding good staff and retaining them.
With self-service restaurants and kiosks, you can bring down the need of interacting with cashiers and waiters. This will significantly reduce your dependency on these human resources, and make sure that your guests are not missing out due to lack of service.
Better Allocation of Resources
Opting for self-service restaurants doesn't necessarily mean that you're opting out of employing human resources altogether. It just means that you can make sure you have more people in the cooking and cleaning sections. Instead of customers waiting for tables to get cleaned, for example, they'll now have a better customer experience because tables are cleaned faster.
What Are Some Important Equipment for Self-Service Restaurants?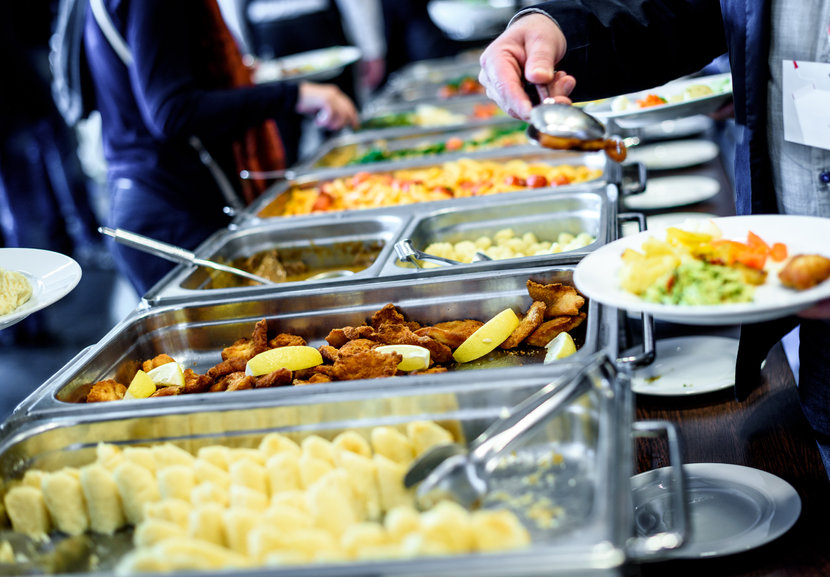 Self-service restaurants rely very heavily on equipment to run the show. When you're running a self-service restaurant, you're also relying on visual cues. For instance, the chances of opting for a dessert because they are alluringly displayed using merchandising refrigerators are very high.
To run a self-service restaurant, you'll need both general and specific equipment.
Equipment Specific to Self-Service Restaurants
Refrigerators are the cornerstone of self-service restaurants. Refrigeration is crucial for food preservation, and in a self-service restaurant where you give the customer free reign, it's all the more important to invest in great freezers.
The most popular refrigeration equipment in self-service restaurants are merchandising and display refrigerators. They help your customers see what you have to offer and make decisions accordingly. They can also help them explore the menu better when they see the items available on display. People are particularly inclined towards using merchandising and display refrigerators in self-service restaurants when the items on display are desserts, pudding, salads, or drinks.
You'll also find it useful to invest in Victory refrigerators and coolers that will help you store cheeses and packaged cold food items. While these are more common inside the kitchen, you'll find that they are also a great addition in a self-service environment where customers might need access to packaged cold food items.
Beverage air refrigerators are an excellent addition to your self-service restaurant, especially if you serve alcoholic drinks or a great variety of non-alcoholic drinks like root beer. Beverage air refrigerators help you display all your beverages to your customers, and preserve them at their ideal temperature at the same time. Encourage your customers to try out new drinks with appealingly displayed, well-chilled drinks.
Apart from the refrigerators discussed, a number of other equipment play an important role in self-service restaurants.
For instance, heated buffet lines are compulsory equipment in all buffets. Food served at the right temperature forms an integral part of the self-service restaurant experience. Make sure to also use hot boxes to keep the self-service food warm.
Drink dispensers that serve juices, milk, and other liquid items are an intrinsic part of every buffet or self-service restaurant. The traditional drink dispensers are replaced with ice cream dispensers in ice cream parlors, and soda dispensers in fast-food shops. You may also have come across dispensers that dispense popular cereals. It's important to have great dispensers that can cater to some or all of these food items, and help make sure your guests have the best possible customer experience. Some dispensers also come with cooling units, which can be a worthy addition if you need to serve your beverages cold.
Make sure to also invest in pans and serving equipment that suit a buffet environment. If you own a fast-food restaurant, ensure that your holding trays are of sturdy material.
General Equipments in a Self-Service Restaurants
Apart from the heavy-duty equipment described above, you will also need to make sure that your self-service restaurant has easily reachable, clean, and sturdy cutlery, including plates, spoons, and silverware. You'll also need to invest in visually appealing storage pieces for storing your cutlery, napkins, and condiments as these will always be visible to your customers.
Do not underestimate the value of comfortable chairs and tables. Invest in the most ergonomic yet luxurious pieces you can find. You'll also want to put in careful thought and consideration about the flow in your self-service restaurant. Self-servicing food goers, for instance, will need a good deal of walking and bowsing space, and spaciousness between each kiosk/standing unit to ensure there's no crowding.
Are Self-Service Restaurants the Future?

This is a complicated question because the answer is both yes and no. While it's a great addition in most fast-food chains and buffets, not every restaurant will find it to be the right fit. For one, a lot of fine dining restaurants rely on waiters to help guide them towards having a better dining experience. Plus, the use of technology often comes at the cost of losing human interactions, and as a restaurateur, you might find that to your disadvantage. Read our article on how to use technology to the best during contactless times.