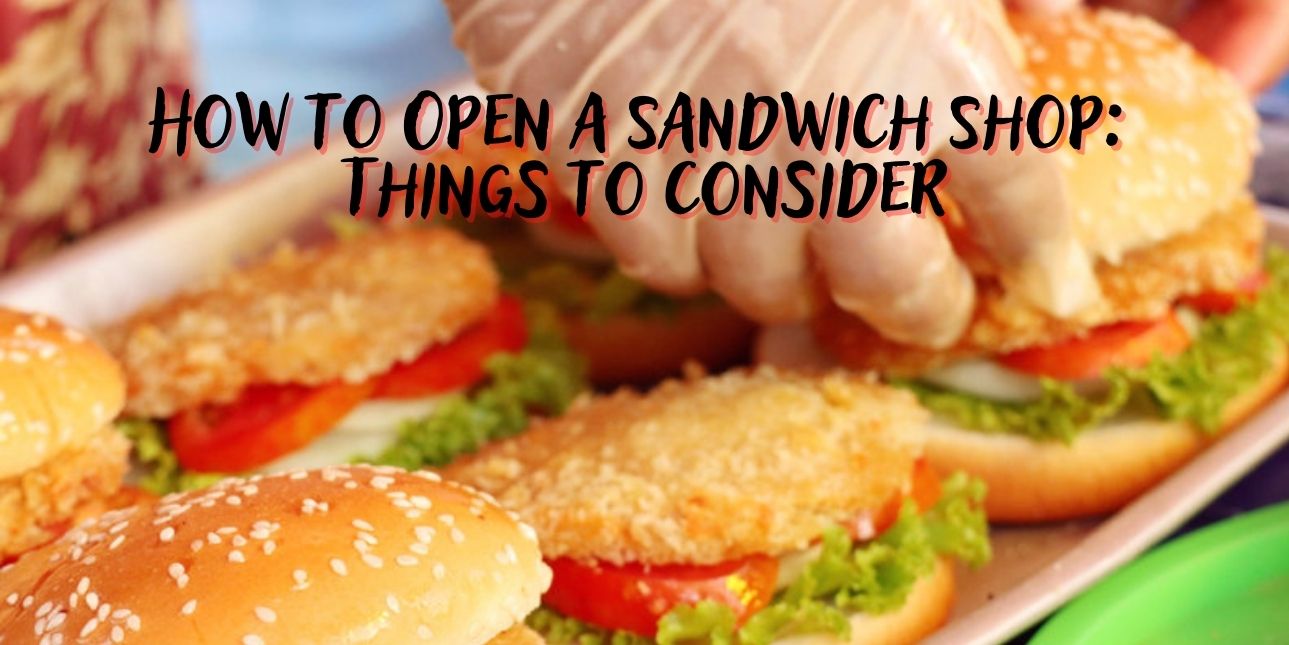 The food and beverages business can deliver good returns if managed properly. In recent times, there has been a surge in demand for sandwiches and healthy quick-to-eat meals. Meals that can be cooked and consumed in a short period have become popular. Sandwiches fulfill all of these requirements; they are healthy, can be cooked easily, and consumed quickly. Sandwiches are preferred by families, college students, office-goers, and anyone who wants to consume nutritious food quickly. In this article, we discuss how to start a sandwich business and the essential prep equipment required for your new business.
How to Start A Sandwich Shop
Opening a sandwich shop requires thorough planning and research. A typical sandwich shop can serve sandwiches, subs, salads, appetizers, beverages, and desserts. Most sandwich shops are part of larger franchises, but there are plenty of opportunities for independent sandwich shops.
Target Market: Sandwich shops are perfect for customers who want a healthy meal in a fast and convenient manner. Most sandwich shops are located in high-traffic areas like colleges, schools, markets, and offices. Your patrons can be employees of a firm, students, families, or individuals who need a meal on the go.
Experience Required: While you don't require an academic degree to start a successful sandwich shop, some essential skills and experience will come in handy.
Food-service Experience:

Any food service experience will help you navigate the usual issues first-time sandwich shop owners face.

Customer-handling Skills:

Like any other business, you will have recurring customers if you provide excellent customer service. Your loyal customers will promote your business organically and also generate significant revenue.

Multi-tasking and Management Experience:

If you are a great multi-tasker or have managerial experience, handling a sandwich shop will be easy.
Sandwich Shop Costs: Depending upon the volume of business, the initial startup cost for a sandwich shop may vary. If you are planning to open a sandwich shop, try to restrict your expenditure on non-essential things. To start a sandwich business, at first, you will need to lease out a space. Additionally, you will need commercial kitchen equipment, supplies, furniture, inventory of foods, renovation, branding and marketing materials, and working capital.
Steps to Consider Before Starting a Sandwich Shop
Business Plan:

Design a business plan for your sandwich shop before starting your business.

Name the Business & Form an Entity:

Getting the business name right can be a challenge, but it is an essential part of your sandwich business. An easy-to-recollect name will increase retention and visibility. Also, you will need to form a business entity before starting your operations - opt for a proprietorship, partnership, corporation, or LLC(Limited Liability Company) depending upon your needs.

Location and Licenses:

Choose a location that's close to a business or retail hub. If the rent is too high, you can opt for a space that will require minimal renovation. You will also need to acquire a host of licenses and permits for your sandwich shop. This can include sales tax permits, health and safety permits, location permits, and other essential permits or licenses that might be required to start a sandwich shop.
Essential Sandwich Prep Equipment For Your Business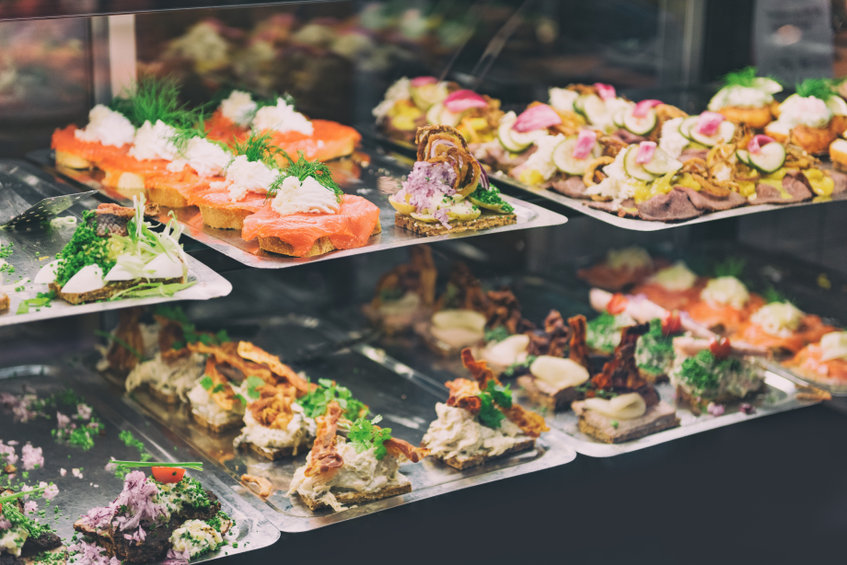 You will need some essential equipment to serve delicious sandwiches and subs for your patrons if you're starting a sandwich shop. There are primarily three types of equipment that you will need for your sandwiches business - prep equipment, cooking equipment, and holding equipment.
Sandwich Prep Equipment
First and foremost, you will need professional-grade sandwich prep equipment for your sandwich shop or business. Here is a list of essential sandwich prep equipment and utensils that you will need for your sandwiches business:
Walk-in or Reach-in Refrigeration Solutions:

The first thing that you will need for your sandwich shop is high-quality

commercial refrigeration equipment

. You will need reach-in or walk-in refrigeration units for storing meat, fish, eggs, vegetables, fruits, and milk products at ideal temperatures. Small walk-in units are ideal for small-to-mid-volume establishments. You can also purchase two-door reach-in units for your establishment. For storing frozen food products, you can opt for the type of freezer that suits your business needs.

Refrigerated Prep Tables:

Having a versatile workspace will help you save time and money. Refrigerated sandwich prep tables are perfect for preparing delicious sandwiches. You can cut, slice, dice, and store essential ingredients on prep tables. Prep tables are highly efficient, as you can easily prepare multiple sandwiches at the same time. Refrigerated prep tables can come equipped with freezers or refrigerators. You can store raw tomatoes, onions, meat, and other essential ingredients at safe temperatures. With sandwich prep tables, you can reduce your turnaround time as all your essential ingredients and equipment will be within your reach.

Slicers, Cutters, and Food Processors:

You will need a sharp meat or cheese slicer for your sandwich shop. Opt for a heavy-duty and high-quality slicer depending upon your slicing needs. Additionally, you can purchase cutters or food processors that will give you the necessary ability to slice, grate, and process various food products.

Measuring Scale:

A measuring scale will help you measure vegetables, meat, and other ingredients. You can deliver consistent taste and also save money by measuring food portions.
Sandwich Cooking Equipment
If you open a sandwich shop, you will need to purchase specialized sandwich cooking equipment. You can grill, toast, fry, and cook sandwiches and their key ingredients with professional sandwich cooking equipment. Here is a list of essential sandwich cooking equipment that you will need for your sandwiches business:
Griddle:

Griddles are perfect for making grilled cheese sandwiches, cheesesteaks and also for cooking regular breakfast items like bacon, chicken, ham, and eggs.

High-speed Oven:

You can purchase a high-volume conveyor and impinger oven for large restaurants, schools, and institutions. Depending upon the size of your business, you can also opt for microwave ovens, convection ovens, or combi-ovens for your cooking, baking, and toasting needs.

Cheese-melters:

Cheese-melters work exceptionally well if you are making open-faced sandwiches for your patrons.

Panini Grills/Sandwich Press:

If you start a sandwich shop, choose from a wide variety of

commercial grills

for your business. With countertop panini grills and sandwich presses, you can toast or grill sandwiches in a short period. They also help in cooking the inside stuffing of sandwiches thoroughly. Additionally, you can opt for specialized grills for grilling quesadillas, tacos, burgers, chicken fillets or steak.

Fryers:

With high-quality fryers, you can cook side dishes and appetizers. You can easily cook French fries, cheese balls, chicken nuggets, and meatballs with highly-efficient fryers. Additionally, you can make fried chicken or cottage cheese sandwiches with fryers.
Holding and Serving Equipment
Opening a sandwich shop requires thorough planning and research. To serve your customers quickly and efficiently, you will need a wide array of holding and serving equipment for your sandwich business.
Warm Holding Cabinet:

With warm or hot holding cabinets, you can store bread or sandwiches warm for longer periods. Most warm holding cabinets come equipped with temperature and moisture control. You can keep bread and ingredients warm with these humidity-controlled warm cabinets.

Refrigerated Deli and Merchandising Cases:

If you want to merchandise deli subs and salads and other types of ready-to-eat sandwiches, you will require a refrigerated deli case.

Reach-in and Under-counter Refrigerators:

You can purchase undercounter or reach-in refrigerator units for your sandwich shop. Store cheese, yogurt, salads, desserts, aerated beverages, and essential ingredients in undercounter or reach-in units.
Serving Equipment: You can purchase various types of condiment dispensers, dishware, and serving equipment for your sandwich shop.