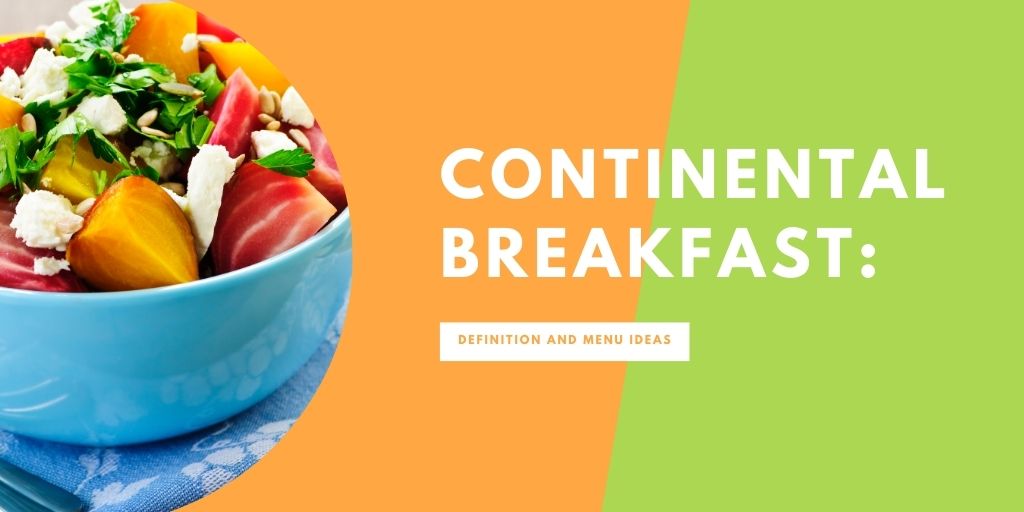 When choosing their lodging location, travelers will also consider whether or not a hotel supplies a continental breakfast as part of their stay. The continental breakfast definition tends to vary by location, although they do share several characteristics.
What is a Continental Breakfast? Definition and Examples
The continental breakfast definition may have some slight variations depending on where you are staying, however, the concept is the same across the hospitality industry.
A continental breakfast is considered a self-serve breakfast option where hotels layout a buffet filled with different menu items. Most hotels make sure to include at least a beverage option and some sort of bread product, such as a bagel or other bakery goods, since they are easy to grab and go. The more elaborate spreads will include options such as:
Cereal

Eggs

Toast

Cheese

Bacon

Sausages

Ham

Pancakes

Waffles

Fruits

A variety of jellies/jams
Beverage choices include either milk, orange juice, or coffee, although it's not uncommon for hotels to include other beverages, such as different juices, tea, and even bottled water.
So, what do some of the best examples of a continental breakfast? Here are some of the top-ranked locations:
Embassy Suites
Embassy Suites has earned its place as one of the best when it comes to free continental breakfasts. They cater to the tastes of just about everyone who spends time in their facilities.
Their continental breakfasts typically include a buffet-like selection for people to choose from. These items usually include a choice of cold cereal, scrambled eggs, a meat choice, such as bacon or sausage, and a choice of pancakes or waffles.
That's not all - many Embassy Suites locations also offer up a made-to-order station that offers a variety of options, and a wide selection of prepackaged, grab-and-go options, such as yogurt, fruit cups, and prepackaged bakery goods.
Best Western
Another excellent hotel that offers plenty of continental breakfast ideas for a crowd is Best Western.
Options at most locations still include a variety of cold cereals, toast, bagels, waffles, and pancakes. However, at the locations that have started implementing the build-your-own breakfast stations, you could experience:
Build-your-own crepe station

French toast bar

Yogurt-parfait station that allows you to choose your yogurt and various toppings

Oatmeal bars

Build-your-own breakfast sandwich station
Offerings will vary depending on the location, so, you'll want to make sure you check with the hotel beforehand.
Holiday Inn Express
The Holiday Inn Express is a popular location, especially for those travelers with families. While they've always offered up a basic spread as a part of their complimentary continental breakfast, including cereal, yogurt, fruits, and hot items such as eggs and waffles, they've recently announced that they plan to also include:
Prepackaged bakery goods

Cinnabon cinnamon rolls

Various types of breakfast meats

Egg white omelets and more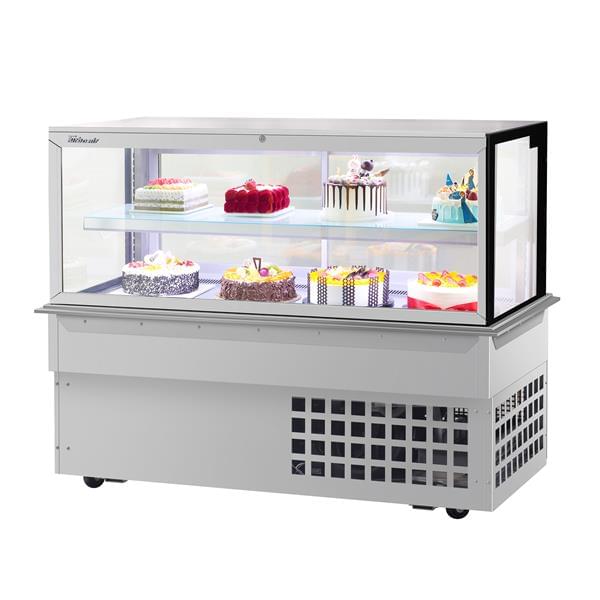 Continental Breakfast Menu Ideas
If you're in the hospitality industry and have been playing with the idea of including a continental breakfast as a perk of staying at your location, then you'll want to make sure that you are offering up a solution that caters to the needs of a wide audience.
Breakfast Stations/Bars
These stations are a favorite among travelers because it allows them to grab and go, while still customizing their plate to their liking. Some of the most popular breakfast station and breakfast bar options include:
French toast bar

Pancake station

Waffle bar

Omelet station

Crepe Station

Smoothie bar
If you've got the space to house a commercial refrigerator or freezer, then you'll be able to provide a more generous array of options to your visitors.
The Full American Breakfast
In America, guests typically enjoy a nice hearty portion of eggs, along with a side of sausage or bacon. The spread is usually made complete with a side of hash browns or diced potatoes and a choice between pancakes, waffles, or toast. As for your beverage options, that can range between coffee, water, tea, juice, and even milk.
The Full English Breakfast
The full English breakfast tends to look similar to that of the American breakfast; however, portions aren't nearly as large and often feature an array of vegetables alongside their eggs, sausage, and/or bacon. A few unique options that you may consider including in your menu spread include:
Grilled tomatoes

Mushrooms

Baked beans

Black/White pudding
If you've got access to some standard catering equipment, you can keep your visitor's foods warm with the use of chafing dishes.
The Israeli Breakfast
If you're considering an Israeli breakfast spread, you'll want to include some of the standards, such as cereal and eggs. However, you'll want to consider including herring and a variety of fruits and vegetables as well.
The Italian Breakfast
The traditional Italian continental breakfast spread includes coffee for on the go, as well as a variety of morning bakery goods, including bread with butter and a variety of jams, as well as biscuits, cookies, and different pastry options for a quick grab-and-go snack.
The Japanese Breakfast
A typical Japanese breakfast spread will usually host options such as steamed rice, cooked fish, tofu, boiled eggs, and miso soup. Beverage options to accompany these menu items will typically be hot water and a variety of tea options.
Offering a Continental Breakfast Can Be More Beneficial Than You Realize
Continental breakfasts, by definition, are a complementary option that most in the hospitality industry include in their offerings. Not only do they give prospective guests an extra amenity (a popular one at that) to look forward to, but they aren't nearly as expensive as most think.
Since most items on a continental breakfast menu include prepackaged goods, they can be purchased in bulk and, with the right equipment, have a very stable shelf life.
If you're looking for a way to bring in more guests, then you'll want to consider adding a continental breakfast to your amenities list.