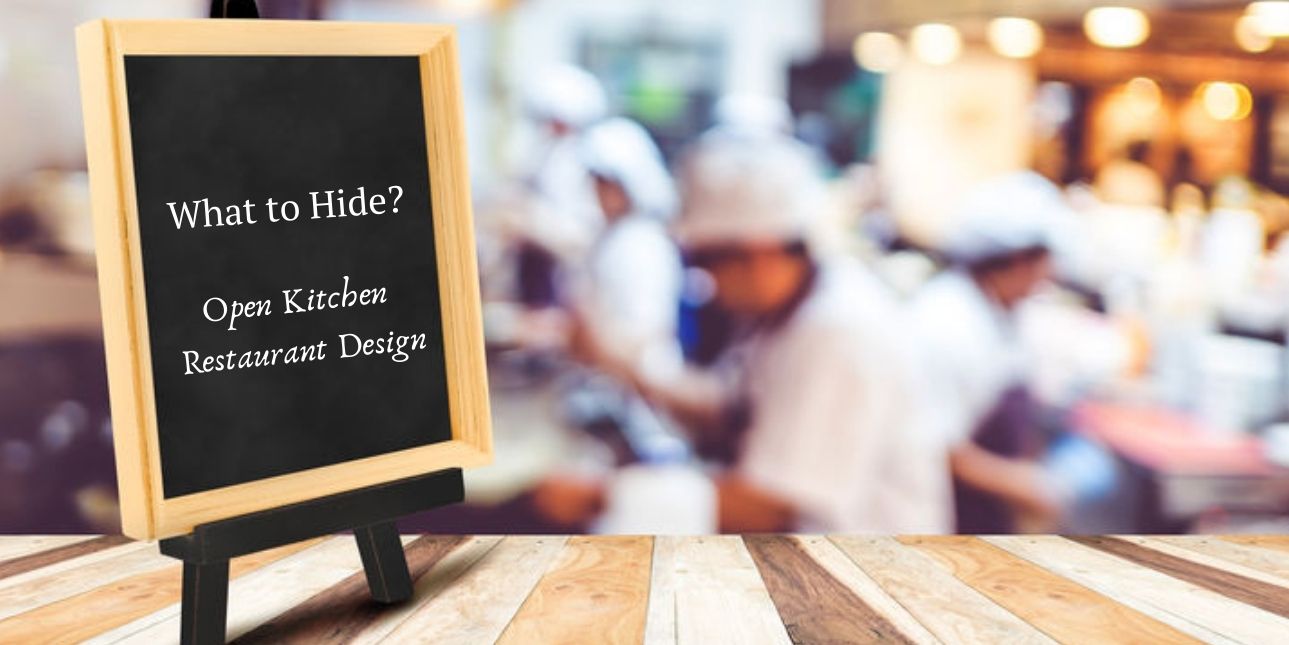 From hibachi restaurants to sandwich shops, restaurants have taken the kitchen from the back of the operation to the forefront. Food is not only prepared for the customer while the chef interacts with them but the whole atmosphere is converted into that of a spectacle. Diners don't just want to sit and talk idly while their meals are being served; they want to be amused and entertained. With the growing number of restaurants popping up in every city and town, it has become essential for new businesses to distinguish themselves from the pack. A novel idea that separates this new generation of restaurants from the others is the introduction of the open kitchen.
Open-Kitchen Restaurants
An open-kitchen restaurant mandates that food should be prepared right in front of the customer and a natural part of that is the staff interacting with them and making a note of how they would like their meals to be prepared. Most often, it is the chef who interacts directly with the guests and keeps them entertained with his showmanship and cooking skills. All the kitchen equipment that they need is either placed neatly on the countertop or tucked away beneath the counter, where ingredients are stored. To keep the workflow organized, restaurants have started to move away from the traditional ticket system towards using technology, specifically, tablets for the purpose. This helps them keep better track of the orders and the time to complete a ticket. Everything you see in an open kitchen is modular - from the dishracks to the cooking appliances and even storage areas. Refrigerators and freezers are tucked neatly underneath the countertops and multi-functional appliances like flat-top grills and immersion blenders are a staple of these kitchens. Space is limited in these kitchens and the chef has to have everything within arm's reach. Condiments and spices are put away in a similar fashion into under-the-counter drawers and the workspace is kept as neat as possible. Food is prepared right in front of the customer and served at tables surrounding the kitchen or taken away by either the customer himself or a member of the waitstaff to their respective seating areas.
Open-Kitchen cafés
Modern cafés take a similar approach to restaurants in terms of the visible kitchen. Because their menus are usually more restricted than restaurants, cafés don't have to deal with a plethora of kitchen appliances. A countertop blender for making smoothies and milkshakes, a coffee maker and an espresso machine for hot beverages, ands a panini-press for the occasional sandwich, serve the open-kitchen café well. The countertop is kept neat, while the ingredients are stored in under-counter freezers. This makes the kitchen look elegant and presentable to the customers while making a statement about the esthetic and the trendiness of the establishment. The open kitchen works exceptionally well for cafés where space is limited and customer volumes are high. An electronic point-of-sale system works well in such situations and customers can interact with the staff to have their food and beverages customized to their liking. Their compact nature allows open-kitchen cafés to operate comfortably in food courts and small shops. Seating can be arranged outside the kitchen area for a few customers, while others can be welcome to make use of the patio or the outside area of the food court.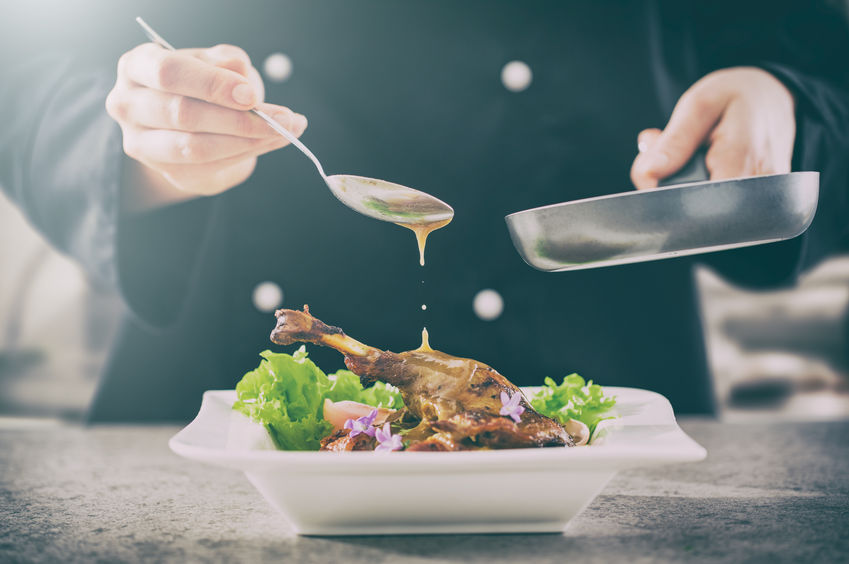 Open-Kitchen Restaurant Design
To start a restaurant or café with an open kitchen, there are a few things you need to keep in mind. It is imperative that the chef is involved in the planning process because they will be handling the kitchen daily and will have the most valuable input on what equipment to purchase and what their layout should look like in the kitchen.
● The Menu: The menu is the first thing a customer looks at when they visit a restaurant or café. It is vital that the list of items on the menu is kept short while providing the customer with a varied range of options m. A small menu does not have to be a drawback - simple base ingredients can be used to make very different menu items, enhancing the customer experience. This also allows you to understand which equipment needs to be purchased for the kitchen and where it should be placed for the chef's convenience.
● Equipment needed: The idea of an open kitchen is to do away with single-use appliances and replace them with multi-functional ones. An immersion blender can be used to make soups as well as salsa and guacamole, blend mixed drinks and smoothies while a countertop grill can be used to make grilled sandwiches, egg dishes, pancakes, and other varied items. Undercounter refrigerators and freezers help conserve space and ingredients can be placed and taken out within an arm's reach. An electronic point-of-sale system enhances the customer's experience by simplifying the ordering process and makes it easier for the staff to manage orders.
● Health Codes: It is vital for the kitchen design in an open setting to comply with local health codes. Fire extinguishers must be kept within the specified area and employees must be well-acquainted with health codes, fire codes, and safety measures. The kitchen should be well-ventilated and proper care should be taken to keep the waste disposal region away from the preparation area. Your local health codes govern all these factors and should be taken into consideration when designing an open kitchen.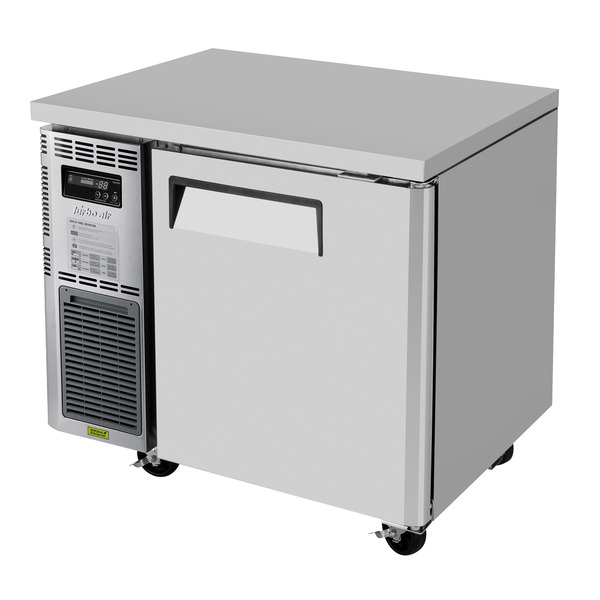 Open Kitchen vs. Closed Kitchen
Although it is entirely up to you to make the choice between an open kitchen and a closed one, factors like floor space, the location of your establishment, and customer impressions are highly likely to influence your decision. If your chef is comfortable putting on a flair during meal prep and taking input from customers to customize orders to their liking, an open kitchen can enhance their creative capabilities. Conversely, if the chef thinks of the kitchen as his/her sanctuary where they prepare food to the best of their abilities without any distractions, they would probably work better in a more traditional closed kitchen. Considering the fact that they require lower maintenance than a closed kitchen, make use of multi-functional appliances and operate well in smaller quarters, open kitchens make an excellent choice for an informal establishment. Closed kitchens do better where there is ample room for the kitchen and dining area. These can have an informal atmosphere as well, but most formal places opt for a closed kitchen where the chef can work on their creations without outside interruption.