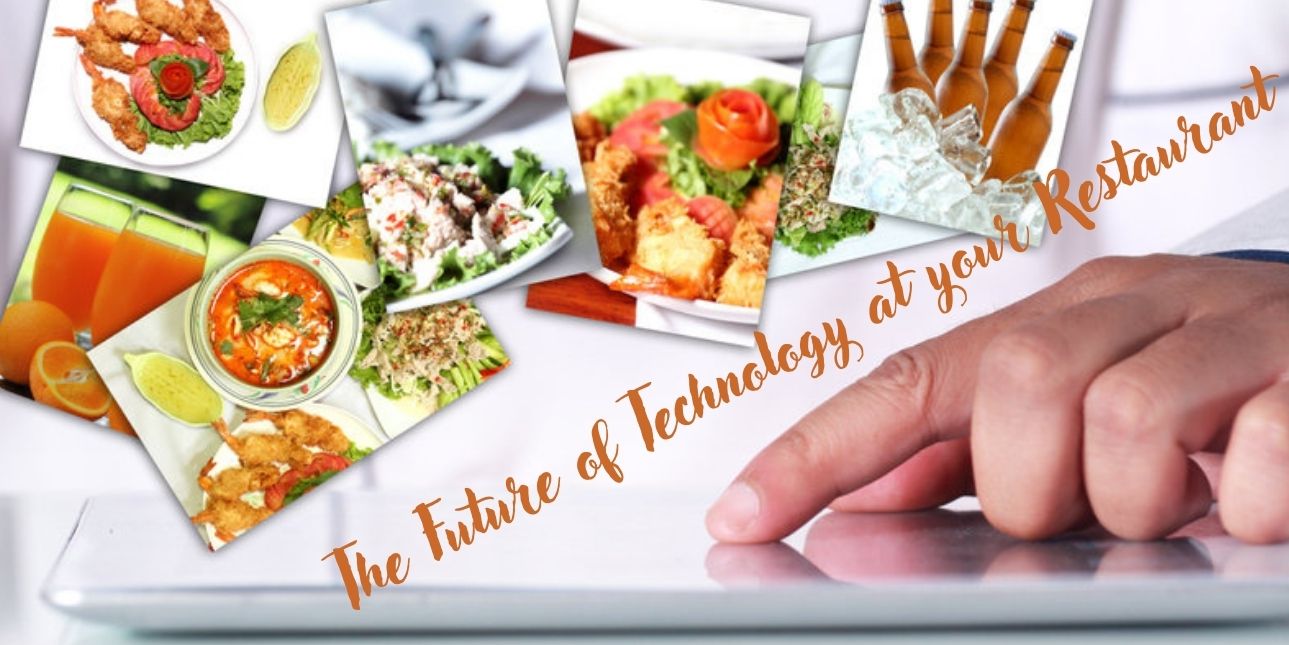 Like everything else in today's world, technology has inevitably improved the life of restaurateurs and bar owners. The year 2020 further accelerated this growth, with COVID-19 ushering in newer standards of safety, innovation in businesses, and remote businesses. It's time to harness technology trends in restaurants and reinvent your businesses.
The greatest benefit of leading with a tech-first business will always be the economical and time-saving aspects. With upcoming technology in restaurants trends, other rewarding benefits such as reducing ecological footprint and improving revenue streams have also been observed.
In this article, learn more about implementing some restaurant technologies that have created a huge impact on the industry.
The Popularity of Food Apps and Online Delivery Systems
While the craze for food delivery apps such as UberEats or FoodPanda began well before the start of COVID-19, their demand is sky-high in the past 2 years. It's not an exaggeration to say that most restaurants survived the COVID-19 season thanks to food delivery apps and delivery agents. Food delivery apps now have customized sections, like "Premium" or "Gourmet" to help cater to all customers, from those who crave street food to those who'd like their barbecues delivered.
Popular chains like Domino's, McDonald's, and Taco Bell have also invested in their own website and delivery system. This carries further advantages, such as more efficient retargeting of your website and app visitors, to creating niche marketing strategies that strengthen loyalty.
Another interesting technological and innovative trend can be seen from the likes of Marriott, who began their "Marriott on wheels'' initiative in 2020. They've customized menus, including corporate lunches catered in bento boxes or as grab-and-go meals.
There's no end to innovation with technology's aid.
Cashless Transactions
Cashless transactions can help you boost your economy in the post COVID-19 era. Popular well before 2020, studies now show that over 34% of customers consider cashless options to be a crucial element of their transactions. The advantage of preferring cashless transactions is that it's not just quick and efficient, but also significantly reduces human contact. We've all grown wary of harmful germs latching on to inanimate objects, and providing your customers the option to go cashless can truly turn the cards in your favor.
Investing in digital and mobile payment options as part of your restaurant's technologies is a great choice.
Contactless Ordering and Table Booking
Continuing in the same vein of contactless payments (cashless transactions), another technology trend in restaurants is contactless ordering. Instead of reading and ordering from cardboard, paper, and plastic menus, restaurants and bar owners are increasingly using QR codes. This simple move involves placing a QR code on every table, and the user just needs to scan it from their mobile phones to get the digital menu. Digital menus make it all that much easier for the customer to order their meal.
The orders are connected to a Point of Sale (POS) system that transmits the customer's choice directly to the kitchen. Chefs can then get started on their preparation process. Contactless ordering eliminates the role of front-of-house staff.
Contactless booking is an important part of today's customer experience. Online table reservation apps help the customer plan everything, including which table they will be seated at. This foreplanning will in turn allow you to promise a better experience, ranging from inventory management to setting the right ambience.
Digital Kitchen Displays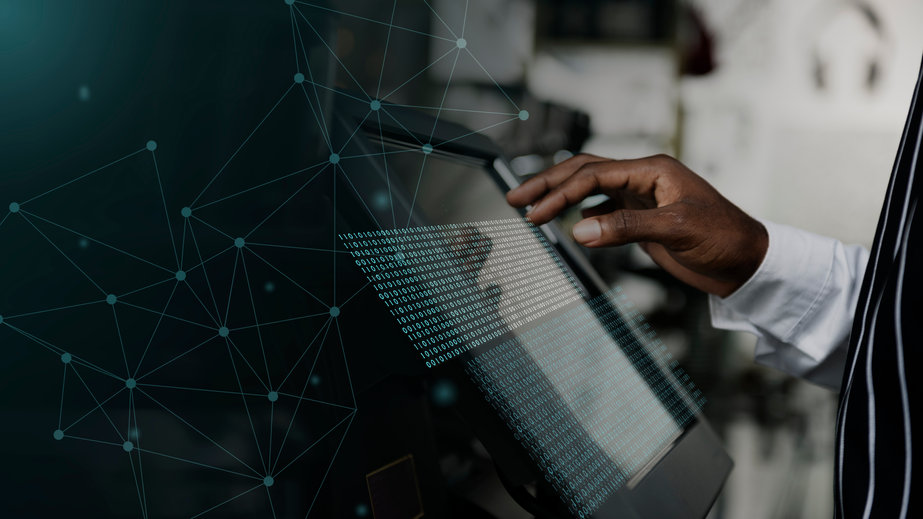 Paperless kitchen displays are one of the most important restaurant technologies we've seen in recent times. And why is that?Paperless displays are just much more efficient. When a customer enters their order from the digital menu, these digital display systems automatically update these orders in the kitchen. They have special features, such as segregating order priorities and highlighting custom requirements.
The beauty of these emerging technologies' trends in restaurants is that they significantly reduce the waiting time and chances of human error.
Point of Sale Systems for Inventory Management
Point of sales systems can be directly linked to your kitchen display. It can help your chefs manage their inventory, alerting them when stocks or produce run low. It can also help improve your ecological footprint by reducing food wastage, which runs to the tune of $100 billion per year in the US. It can help you schedule orders, alert wastage, convert food surpluses into meals for the needy. The automated efforts of Point of Sale systems in inventory management helps save time, resources, and anticipates your needs in a timely manner.
With sustainability being at the forefront of this century, it's very important to use restaurant technology solutions that help make the planet a better place.
Restaurant Software Technologies that traces your produce
Running a restaurant business in today's time isn't just about serving world-class food, or having top-class amenities. It's also about choosing the right values, such as making sure you cook with organic ingredients. Food traceability software is a latest trend in restaurant technologies, wherein chefs can know the source of their ingredients/produce, and can also ascertain if any contamination exists.
This software provides some very important peace of mind, to both your chefs and customers. It demonstrates that you care for your customers, because you're invested in making sure that the food they consume is made with the best and safest ingredients.
Food traceability restaurant technology solutions take the words due diligence and accountability to the next level!
Air Quality
The importance of breathing filtered and ionized can't be ignored. In addition to your restaurant and bar's Heating, Ventilation, Air Conditioning technologies (HVAC), investing in ultraviolet light radiation and ionizing technologies are a great choice. These technologies are harmless to humans, and work by destroying microbes so as to render your atmosphere safe and pure.
Air quality is a major factor for the health and wellness of your customers. Invest in a good air quality filter today and help in creating a relaxed dining experience.
Self Service Kiosks
Most of us have seen self service kiosks in fast food chains like McDonald's. Self service kiosks are gaining a lot of popularity, in part for their easability, but also because they help avoid staffing issues. Studies have also proven that people tend to spend more when using self-service kiosks.
Other great advantages of using the self service kiosk trend in restaurant technologies is it reduces waiting time significantly, and allows your staff to spend more time in food preparation. It also increases customer satisfaction, and fully eliminates the possibility of any human error during the process of placing the order.
Leveraging loyalty programs and social media
Use your restaurant technology solutions to excellent benefit with loyalty programs that aim to please and reward your customers. Give niche offers that acknowledge their favorites and remind them of their positive dining experiences.
Social media as a tool can truly help you ace your marketing strategies. From posts on Instagram to ads on Google, remind customers of your presence and entice them with appealing offers. You can also leverage local service campaigns to ensure your ads reach your target demographics.
Robotics and Voice Assistance Technologies
For the more experimental restaurants and bar owners, you'll have heard of how robotic chefs and servers have entered the mainstream business. While they are not equipped to fulfill complicated and creative tasks (yet), they can be a great investment for you.
Voice assistance technologies like Siri or Alexa can help control the kitchen display systems, recite ingredients or recipes, take digital notes, alert you when inventory runs low…the scope is truly endless. Use restaurant technology solutions to reinvent your restaurant and amp your business. Check out our commercial refrigerators to help bolster the shelf life of your ingredients. The recent trends in technology solutions not only help you ensure safety of your customers, but also keep them coming back for more!