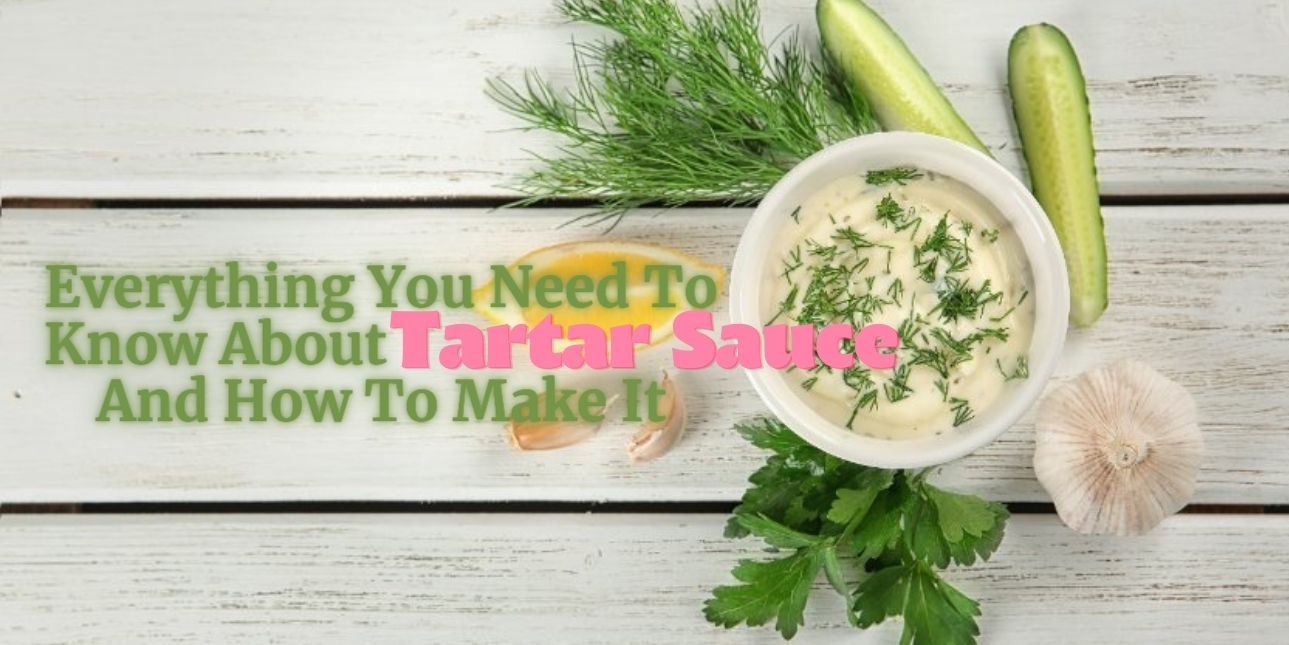 Tartar sauce is highly popular in France and is traditionally served with seafood dishes. Tartar sauce was named after the Tartars of East Asia, known to eat raw meat called tartare. Tartar sauce was first used as a condiment for the meat. The earliest recipe was made with egg yolk puree, oil, vinegar, and chives. The modern-day Tartar sauce consists of mayonnaise, horseradish, chives, gherkins, and tarragon, and is available across supermarkets, fast food joints, restaurants, cafes, and fried food kiosks.
In this article, we discuss what tartar sauce is, how to make tartar sauce, the difference between cream of tartar, ranch dressing, and tartar sauce, how long tartar sauce stays fresh, how to store tartar sauce, and what to serve with tartar sauce. We also include our favorite fresh tartar recipe for your fish!
What is Tartar Sauce?
Tartar sauce is a cold dipping sauce made with mayonnaise, gherkins, capers, lemon juice, tarragon, dill, sometimes hard-boiled eggs, and other herbs. Usually served alongside seafood or breaded meat, tartar sauce is a creamy condiment known for its rich and tangy flavor.
Making Fresh Tartar Sauce
Many people believe that tartar sauce is mayonnaise. Even though mayo serves as the base, a variety of ingredients are added, giving the sauce a slightly tangy flavor and a sweet aftertaste.
Do you have a bottle of tartar sauce in your fridge right now? While store-bought tartar sauces have a decent flavor, they tend to have a long list of preservatives. Brands even use corn or wheat flour to thicken tartar sauce. We've tried and tested a few recipes for tartar sauce, and selected the best tartar sauce recipe out there that we had to share with you! There is no excuse for not making your tartar sauce, because it's simple, uses ingredients you are likely to have on hand, and tastes better than any store-bought brand. The sauce pairs exceptionally well with seafood. Keep reading below to learn how to make tartar sauce for fish fillets, crab cakes, fried clams, seafood sandwiches, and roasted veggies.
Tartar Sauce Recipe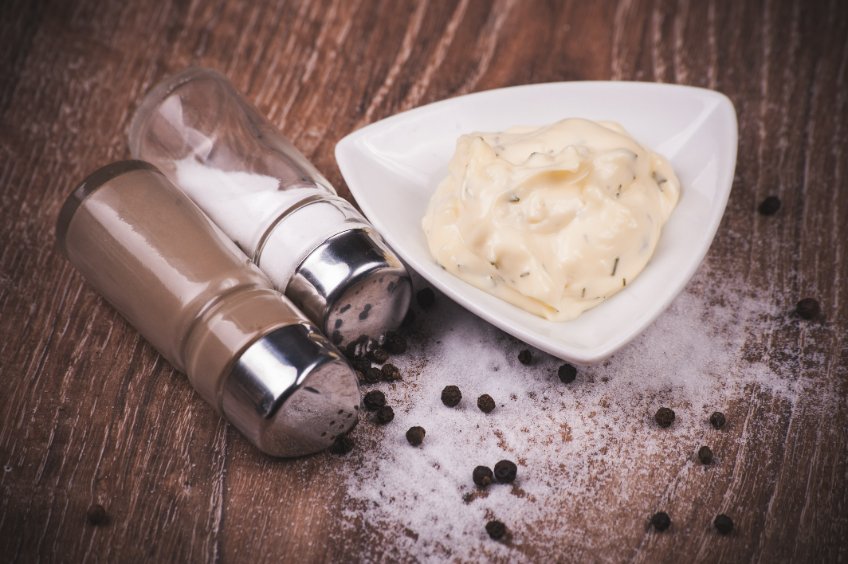 Cooking Time: 10 minutes | Final Quantity Produced: 170 ml or 3/4th cup
Ingredients:
1/2 cup mayonnaise, preferably fresh
1 small dill pickle, chopped
1 tablespoon fresh lemon juice
1 tablespoon capers, chopped
1 tablespoon chopped fresh or dried dill
1 teaspoon of fresh or dried parsley
1 teaspoon Worcestershire sauce
1/2 teaspoon Dijon mustard
Pinch of fresh ground black pepper
Salt
Step 1: In a small bowl, whisk together the mayonnaise, pickle, lemon juice, capers, dill, parsley, Worcestershire sauce, and Dijon mustard until well combined and creamy.
Step 2: Season with salt and pepper as desired. Adjust with more lemon juice, salt, and pepper to taste as per your preference.
Step 3: Refrigerate for at least 30 minutes to bring out the maximum flavor.
Step 4: You can store freshly made tartar sauce in commercial refrigerators for 2 weeks.
Note:
The Tartar Sauce tastes best with fresh mayonnaise.
Fresh Mayonnaise Recipe:
Cooking Time: 10 minutes | Final Quantity Produced: 1 Cup
2 egg yolks
1 cup Canola Oil or any neutral oil
Pinch of salt
1 tablespoon of White Wine Vinegar
Step 1: Add the egg yolks to the food processor and blend for 30 seconds.
Step 2: Add vinegar and salt and process for another 20-30 seconds.
Step 3: Slowly add the oil to the mixture while it blends. Emulsification happens only when you add oil slowly.
Step 4: Once you see that the mixture has thickened, taste and adjust the salt and vinegar. If the mayo has a thin consistency, add more oil and blend until it thickens.
Step 5: Freshly prepared mayo can last for a maximum of 1 week in commercial refrigeration equipment.
How Long Does Fresh Tartar Sauce Last?
Store-bought tartar sauce can be sealed and stored in refrigerators or freezers for up to 6 months. Fresh tartar sauce can be stored in an airtight container and chilled in a commercial refrigerator or undercounter refrigerator for up to 2 weeks. Tartar sauce is made with mayonnaise, hence it should not be frozen because the texture can change. Since we've got you covered with the best tartar sauce recipe for fish, these will be selling like hotcakes. Don't forget to pair it with other delicious seafood dishes.
How to Tell if Tartar Sauce is Bad?
Tartar sauces can stay for an extended time in the refrigerator. We recommend the sauce be chilled for maximum flavor and texture preservation. That said, if the sauces release a strong odor, lose their texture or become moldy, it is probably time for you to make a fresh batch. You can browse through our selection of commercial refrigerators to find the best cooling solutions to store your condiments correctly and increase their shelf-life.
Differences Between Tartar Sauce, Cream of Tartar, and Ranch Sauce
A lot of people are confused between tartar sauce and cream of tartar because of their shared name, and tartar sauce and ranch dressing because of the similar color of both condiments. Let us take a look at why they are completely different items.
Tartar Sauce: Tartar sauce is a traditional seafood condiment used as a dipping sauce or served directly on food. The sauce is made of mayonnaise, herbs, and pickles.
Cream of Tartar: Cream of tartar is a leavening agent used for baking. The main component of cream of tartar is tartaric acid, commonly known as potassium hydrogen tartrate or potassium bitartrate.
Ranch Dressing: The American salad dressing known as Ranch dressing is typically made with buttermilk, salt, garlic, onion, mustard, herbs, and spices blended into a mayonnaise-based sauce or an oil emulsion.
What To Serve With Tartar Sauce
Having trouble coming up with uses for your fresh tartar sauce? Crab cakes, fried clams, beer-battered fillets, and many other forms of seafood blend perfectly with tartar sauce. It can also be used as a salad dressing and added to meats and sandwiches. This tartar sauce is perfect for fish fillets. Now that you are aware of the ingredients in tartar sauce, it's time to start cooking!