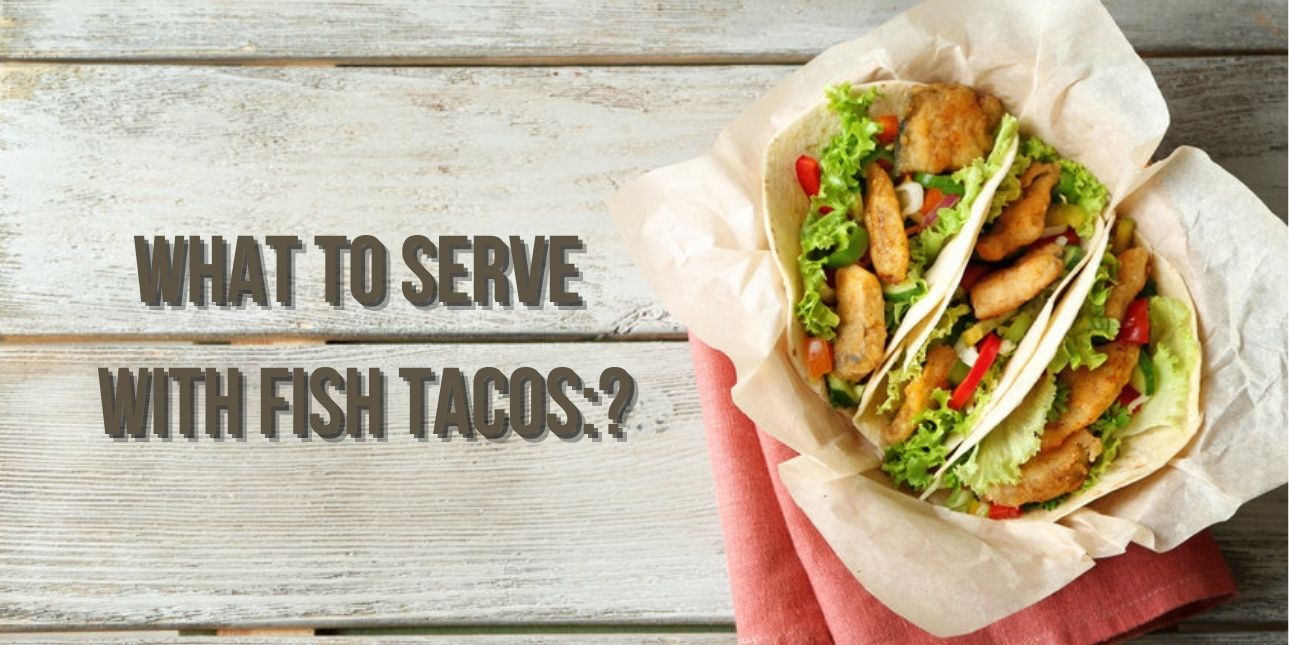 Tacos are extremely versatile, popular, and delicious when made the right way. They can come with a variety of fillings, whether it's vegetables, chicken, beef, or even fish. Fish tacos are a beloved variation of the conventional taco and find their origins in Mexico. This dish was created by fishermen trying to find a filling and nutritious meal following a hard day's work at sea. Despite how filling the dish is, it's always better with side dishes that add vibrance to the spread.
If you're interested in knowing more about what to serve with fish tacos, you're right where you need to be. We help you pair these seafood delights with the right sides so you know how to engage the palate and understand what goes with fish tacos. Read on as we provide a short recipe to help you cook cod for fish tacos, and detail a list of dishes that will help you make a complete meal out of your fish taco preparation.
How to Cook Cod for Fish Tacos
To help you create a healthy meal, you can pick up wild codfish fillets for creating delicious fish tacos. If you're curious about how to cook cod for fish tacos, here's a simple recipe:
Remove the fish from the

commercial refrigeration equipment

and allow it to return to room temperature.

Season the fish with salt and cumin.

Heat a cast-iron skillet and spray it with cooking oil.

Once the oil begins emitting a light smoke, add the seasoned fish to the skillet.

Cook each side of the filleted cod for up to five minutes until the meat looks charred.

Don't forget to break up the fish into smaller pieces in the pan to help you serve them better.

Heat the tortillas over an open flame, or in the skillet for about 30 seconds on either side.

Once done, add the cooked cod and vegetables of your choice to the toasted tortilla. Drizzle the mixture with a sauce of your liking and lime juice.
Here's What to Eat With Fish Tacos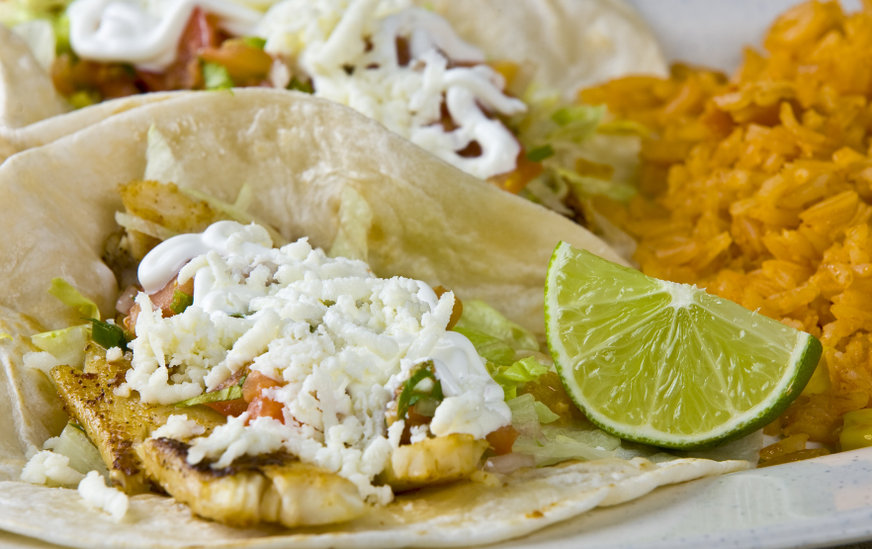 With these dishes, you're sure to enjoy your fish tacos even better:
Fish tacos are far healthier than other variants. For a healthy meal, you can pair them with a light cucumber salad. You can make your salad more engaging by throwing in some onions and adding in a generous shot of lime juice. If you're interested in seasoning the mix, salt and a light sprinkle of pepper will do. You can also add some dried oregano to make things more interesting.
There's a straightforward answer to what goes best with fish tacos - guacamole. The classic Mexican green guacamole is a staple accompaniment to several dishes and pairs just as well with fish tacos. You can also add jalapenos to the mix of avocados, tomatoes, onions, and cilantro to make it hotter. Top it with some lime juice to engage your taste buds better.
A simple mix of shredded cabbage, avocado wedges, sliced carrots, and onions should be the perfect addition to your fish taco meal. If you're thinking about what to eat with fish tacos, adding vegetables and their crunch to the mix should be a perfect complement to the umami flavor of the main dish.
Though pasta might sound like a main dish, this specialty pasta is an ideal side dish. This tomato-based delicacy is relatively easy to make and is rather dry when compared with its saucier counterparts. Topping the pasta with fresh cream and goat cheese makes the dish even more delightful, bringing together the underlying savoriness of the mix.
French fries are possibly the original side dish since they go well with just about anything. Perfect fries are golden brown and have a crisp exterior. The interior is soft and carries the unique texture of cooked potato. Fries are sure to make your fish taco meal irresistible. Drizzle the fries with melted cheese or couple it with a dip of your choice.
This classic green rice from Mexico is a staple when it comes to accompaniments. If you're thinking about what goes with fish tacos and are looking to shake things up, Arroz Verde might just be your best bet. The rice gets its rich green color from cilantro and poblano chilies. The fluff and starchiness of the rice bring together a whole new gastronomic experience when paired with fish tacos.
Another rice dish on the list - primavera rice, includes non-sticky rice cooked with carrots, zucchini, and corn. This is an extremely simple dish to prepare when you're confused about what to serve with fish tacos. Long grain rice varieties are best suited to this dish.
If you're looking to include extravagant sides for fish tacos, stuffed avocados should certainly be your first choice. Stuff the halved avocados with a filling you prefer. Common stuffing options include shrimp and tuna salad. These choices offer a complete seafood experience if you have been thinking about what goes good with fish tacos.
Caesar salad's creamy texture coupled with additives can make fish tacos yummier. You can grill chicken or bacon strips to prepare additives for the salad.
Serving freshly cooked corn on the cob with fish tacos can be an enchanting combination that will enhance your palate with just the right amount of sweet, umami, and creamy flavors. You can also choose to smoke the corn over a smoker or in a broiler for a richer taste. Corn on the cob is a very simple dish with a large variety of personalizations making it a perfect side for fish tacos.
This salad is known for its rich yet mild flavor profile. Combining the subtlety of quinoa, the tang of tomatoes, the sweet pungency of onions, with the fibrous textures of black beans and corn can give you a whole new experience when it comes to side dishes. You can top this off with cheese and fresh lime juice to further improve on the existing flavors. This salad is simple to make and adds to the health factor when you're trying to figure out what goes with fish tacos.
Irrespective of what you choose to serve as sides, it's important to have a fair idea about what goes good with fish tacos. The dish is a popular variation of a customer favorite that can bring in a lot of business if you choose to add it to your menu. Offering delicious sides to fish tacos can help drive sales further. Don't forget to experiment with recipes and create your renditions of popular sides for fish tacos to stand out!