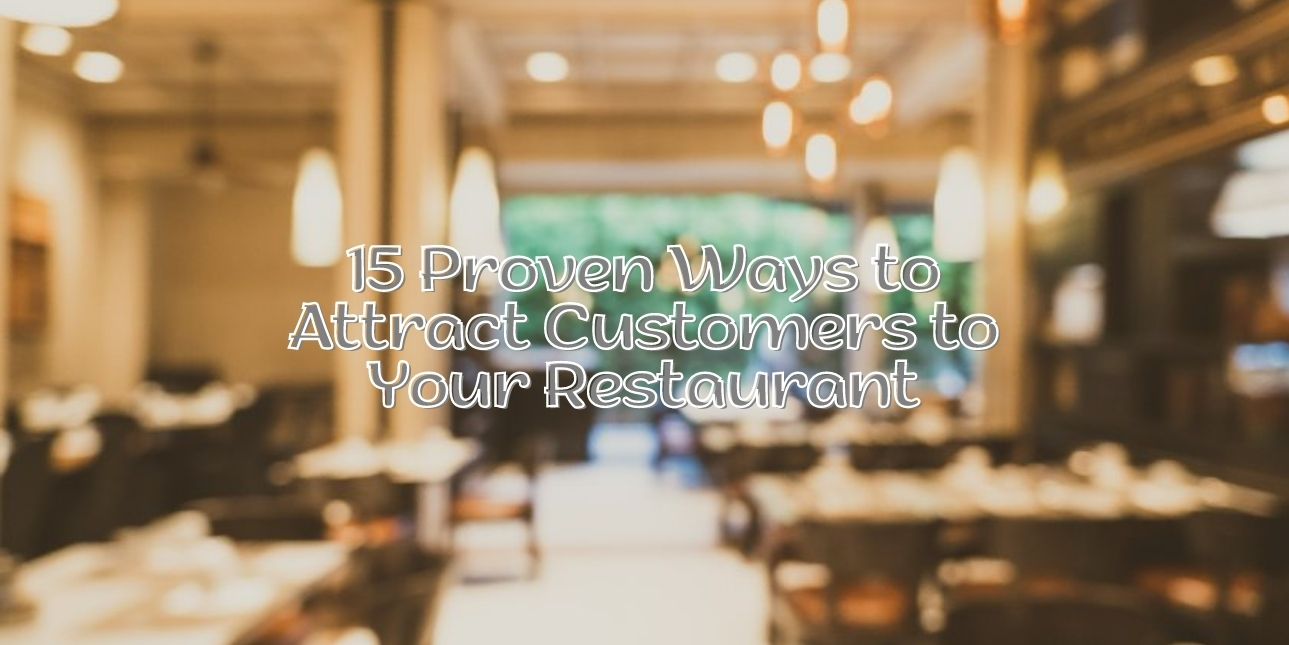 The restaurant industry today remains incredibly competitive. As the sun sets on the pandemic, restaurant businesses may find it hard to operate in a near-unrecognisable and still rapidly changing market. No matter how good your food and beverages are, in this era, a well-planned marketing agenda is imperative to differentiate your services from competitors. This will help you attract more customers. We can all agree that to sustain your business, you need to constantly attract new customers, sustain your existing base, and offer top-notch service. This is important to increase your restaurant sales and have a stable income.
While the easiest way to attract customers to your restaurant is through high-quality food and a diverse menu, you need to first attract customers to step into your restaurant. This is the hardest part. In this blog, we address your questions about online and offline strategies to attract customers to your restaurant and boost sales.
Online Strategies to Attract Customers To Your Restaurant
1. Promote Yourself On Social Media
Social media is popular among all ages. If you want to tap into your customer base, an online presence is the way to go. Set up a business page on popular social media websites. You can feature a new dish on the menu, reshare stories and photos of customers, or promote an event or an offer. Since videos are the best way to reach your audience, take a video of your kitchen or how to make a new drink on the menu. To draw engagement, you can even run contests or giveaways, select winners, and reward them with meal vouchers.
2. A Picture Is Worth a Thousand Words
Food is one of the highest-selling products in the online world. You know your food tastes good, but how do you draw new customers to try your food? Invest in a good camera or hire a professional photographer. Take photos and behind-the-scene videos of your staff creating your dishes. Be sure to use them on all social media sites, your Google business page, and your website for maximum exposure. Check out CKitchen's cookware, table linen, and serving supplies collection to elevate your photos with professional equipment.
Hosting an official website for your restaurant goes a long way. Create a simple website that includes your menu, booking instructions, contact details, address, business hours, etc. You can even include blogs that discuss topical information about the industry, details of your new seasonal menu, or a new event you are hosting.
Build an e-mail list of your old and new customers. Procure details like their birthdays, anniversaries, etc. You can then send promotional updates or discounts to their e-mail address. You can also send them birthday/anniversary special coupons for desserts or appetizers.
Sign-up with Food Delivery Apps
Since the onset of the pandemic, there has been a major increase in demand for online takeout. Even though food delivery apps charge a commission on each purchase, you will be able to increase your sales since aggregators like DoorDash and UberEats can deliver to places outside your locality. Ckitchen has a wide range of takeout containers for your restaurant needs. If you provide in-house delivery instead, then you can check out our insulated food delivery bags as well.
Hire Social Media Influencers
Collect information about local social media influencers in your neighborhood and invite them to review your restaurant. This will help their followers discover your restaurant and thereby boost your sales.
Sign Up for Google My Business
List your business on Google. This will help your past customers review your restaurant and help future customers find your restaurant due to the high rating. Ask your customers to review and add photos of your restaurant on Google for better visibility.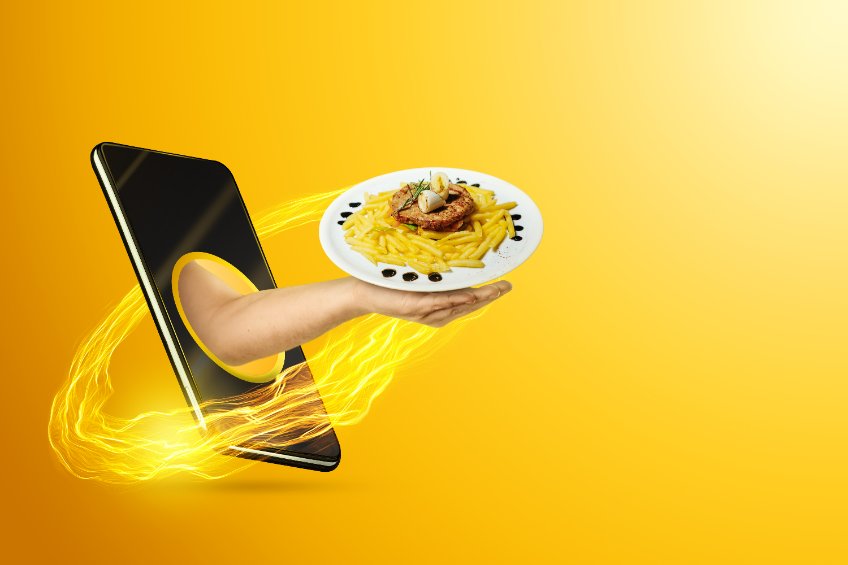 Offline Strategies to Attract Customers To Your Restaurant
Promote local bands and musicians and attract their fanbase to your restaurant. People love live music, so make sure to stock up on bar supplies to accompany such events.
Restaurant Promotional Events
To increase traffic at your restaurant on weekdays, dedicate each day to an event. You can host a karaoke night, a ladies' night, themed nights, live sports screenings, wine tasting events, etc. Promote these events on social media and e-mailers. Promotional events can play a significant role in attracting customers to your restaurant.
Running offers during slower times can increase customer influx. You can offer 20% off on total bills or a Buy 2, Get 1 Free offer for appetizers. If it's a customer's birthday, give them a dessert of their choice on the house. Customer service goes a long way and can also help retain your customers.
Happy Hours can help increase footfall on a dull day. Known to be a successful tactic throughout the industry, give your customers a happy hour deal from Monday to Thursday for one to two hours during the early evening. Chances are that your customers will stay back even after the happy hours end and order food as well. Make sure to serve your customers delicious cocktails and cold beer. Check out our beer coolers and cocktail supplies collection on CKitchen, because you will need them.
Reward your existing customers with loyalty programs. Loyalty programs gamify customers' dining experience, making them an excellent approach to increasing repeat sales and attracting new customers.
Many cafes already provide free Wi-Fi to customers. This will let customers work from your restaurant and order food and beverages while working. Some restaurants even provide a $30/day free Wi-Fi and unlimited coffee offer. Check out the collection of espresso machines and juicers that Ckitchen has to offer.
You can host birthday parties, anniversary celebrations, family gatherings, or alumni meetings at your restaurant. This will always be a bigger group and hence can help boost sales. Serve a themed menu for private events. You are opening your restaurant to a large group of new potential customers and you want them to come back again. Be sure to use the best crockery and cutlery to elevate their experience. CKitchen has a collection of serving supplies and wine glasses to help such events be successful.
Holiday parties always have a high turnover. You can attract customers to your restaurant by hosting New Year's Eve, Valentine's Day, Halloween night, a Superbowl screening, July 4th, and even a Black Friday sale party. Promote your event weeks before and you'll see your restaurant packed on the holidays. Holidays also mean themed food and beverages. Stock up on your restaurant's necessary bar supplies like ice machines and restaurant equipment so guests don't have to wait for their orders.
The most important step for a restaurant is to get people to walk through your door. Customers will always return for your finest dishes and stellar customer service. Remember, retaining an existing customer is more profitable than reaching out to a new customer. So, maintain a relationship with your regulars. With over a million restaurants in the country, a lot of restaurants may serve the same product as you. Ask yourself what makes your establishment different from the rest and bring that to the customer. Explore the uniqueness of your restaurant and market your story. This article extensively covers online and offline strategies to attract more customers to your restaurant. As you try them and they succeed, keep trying more creative ways to increase your sales.