8 factors to consider when buying commercial refrigeration equipment
When you are working with perishables, you are in a constant battle against time and food spoilage. Your arsenal requires a reliable line of commercial refrigeration equipment fully capable of maintaining product freshness and preventing food waste to ensure the satisfaction and the safety of your customers. Each machine on the lineup should be in service of your operation. So before you make your purchase, there are a few things you need to consider before you pull the trigger on this important investment. If you wish to learn about walk-in refrigeration, we have a separate blog you can read right here.
Capacity
It goes without saying that you should choose the right unit with adequate cubic space for all your essentials. Identify the amount of products you need to store in a given period. When you buy in bulk, you don't want it to spoil just before you get a chance to use it. Getting a smaller refrigerator or freezer would mean that you might not have enough fresh food to meet your daily demands.
Organization matters when optimizing your refrigerator or freezer storage space. Adjustable shelving, half-doors, and drawer options will help you to arrange varied food your staff needs on a daily basis. Make sure you find a unit that provides enough interior space and customizability to avoid cross-contamination.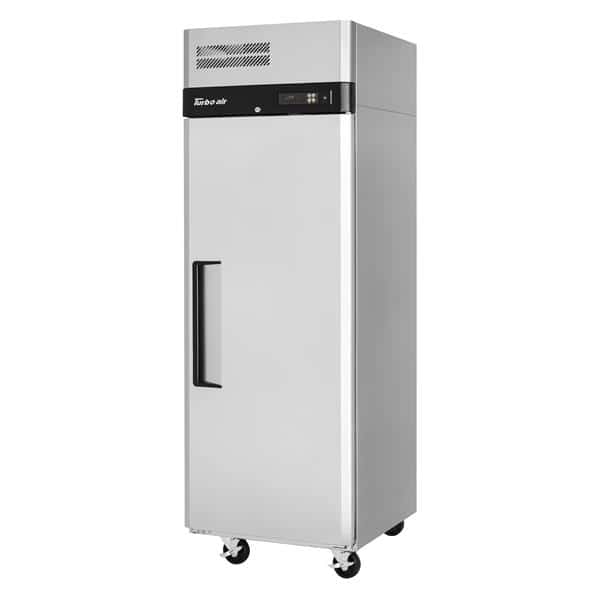 Space
You want a refrigerator or a freezer that can fit in your establishment, but we're not just talking about the floor space. The placement should also facilitate easy access to customers or staff in order to improve movement and workflow. There should be enough aisle space to open the doors and extend them fully if needed. There is commercial refrigeration equipment with sliding door access for operators with not much aisle space to provide.
Additionally, commercial refrigeration equipment requires proper ventilation to operate at its best. Do not just look at the dimensions of the machine, but also the clearance requirements to see the actual amount of space it will need. Improper ventilation will create a hostile environment for your unit that could lead to poor performance, unnecessary energy use, and excess condensation that could damage the equipment.
There are upright and vertical refrigerators and freezers. Vertical units are usually found in the kitchen and convenience stores, and are available in a wide range of configurations. Horizontal units, which include chest freezers, bottle coolers, bakery cases, and deli cases, have fewer shelves and take up more floor space, but they are longer in width so you can create a beautiful spread of products for your customers to choose from. Bakery and deli cases can help you leverage this presentation, thanks to the glass panels that offer a 360-degree view.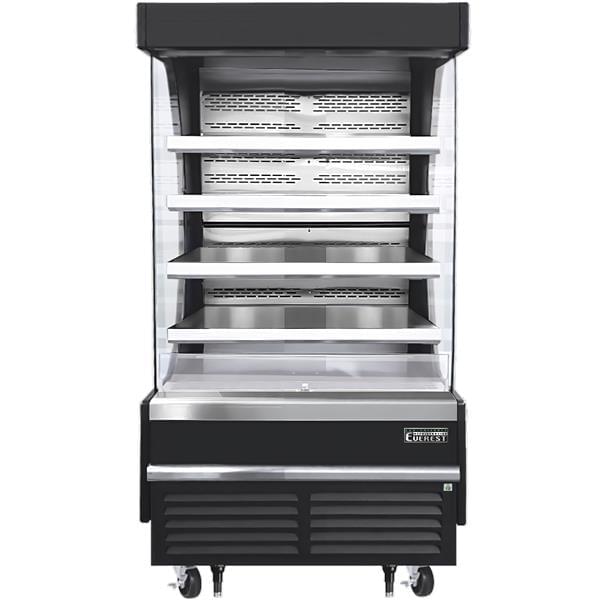 Installation
Commercial refrigeration equipment can have a top-mounted or bottom-mounted condenser. The condenser is crucial to regulating the temperature of the unit. Top-mounted units won't get easily clogged up by dirt and dust that comes from the floor. Bottom-mounted units are great for the front of the house since they raise the height of the lowest shelf. These units are also great for bakeries and other kitchens that do not do a lot of grilling. Top-mounted units might require you to stoop down to reach the bottom shelf, but they make it easier to reach the top shelf.
Normally, you will find standard-sized refrigerators and freezers with one to three sections. However, for an operation with limited space, you can opt for undercounter models that are no taller than your counter, which lets you make the most of the space beneath. There are even drop-in styles that can fit inside a cutout on your counter. These units can fit food pans in slots called food wells and are usually designed for use in buffets and other self-serve stations. They use cold-walled technology or a forced-air refrigeration system to chill or freeze packaged products such as bottled drinks and prepared snacks. Cold slabs usually come in the same drop-in design although they simply have a frost top where ice cream can be directly prepared or cold products can also be displayed.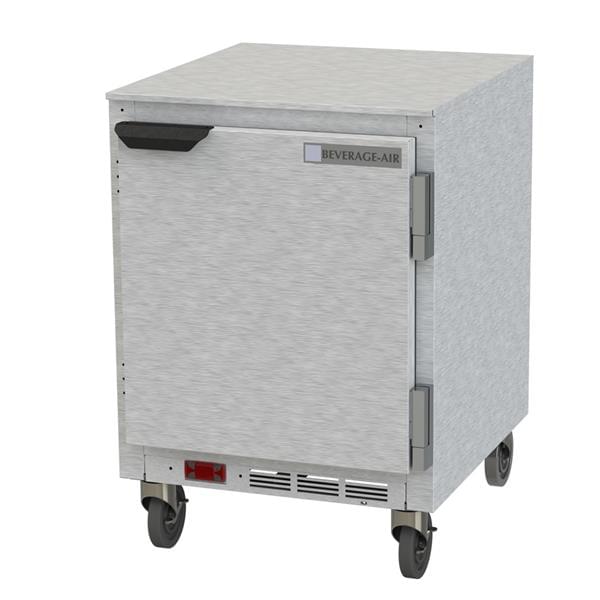 Temperature
Food and beverage should be stored in a specific range of temperature for optimal cooling. Most units follow the standards for general use, but there are specialized units with tailored temperature performance for unique needs.
Commercial refrigerators for most perishables should run at 40 degrees Fahrenheit or below while freezers should be at 0 degrees and under. There are dual temperature units that have both refrigerator and freezer sections for those with not a lot of floor space, but a diverse inventory. There are advanced models that allow you to switch between refrigerator and freezer mode, so you can make use of the entire storage space as opposed to just one section of it.
If you plan to serve wine, keep in mind that each type will require different temperatures. Sparkling wine is on the lower side at 38 to 50 degrees Fahrenheit while white wine will be best suited in a refrigerator that can hit the 44-57 degree-range. For red wine, you need a unit with temperatures as high as 53 and 69 degrees.
Blast chillers are high-performance freezers that can reach much lower temperatures in a short amount of time, which is why they are recommended for ice cream, meats, and cooked food. These units use technology that rapidly lowers the temperature of the food. Most units can go from 160 degrees Fahrenheit down to 40 degrees Fahrenheit in at least one hour. This impressive freezing speed allows for safe extended storage and reheating, which makes them ideal for banquet halls and catered events.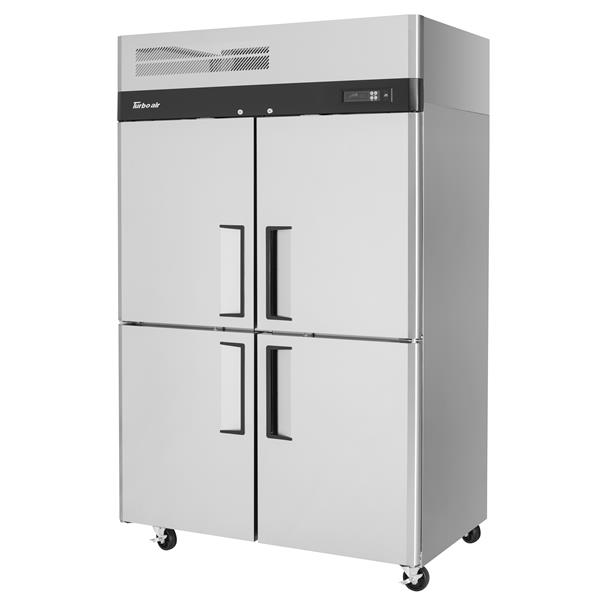 Design
It is easy to get overwhelmed by the assortment of refrigeration equipment available in today's market, but it should be a breeze once you determine what you need out of your refrigerator or freezer. Additionally, many models are designed for a specific purpose, which should easily narrow your search.
Most reach-in refrigerators and freezers will have glass doors or solid doors. Retail refrigeration equipment usually features glass doors to showcase the merchandise to customers and leverage presentation to increase impulse sales.
Solid door units are best suited for back of the house use as they generally offer greater insulation compared to glass, helping mitigate heat transfers. You will also find refrigeration equipment that features air curtain technology , usually found in convenience stores and supermarkets. The physical door is replaced by an invisible stream of cold air that cools the products and maintains ideal storage temperatures while making it quick and convenient for customers to grab the product they want.
When it comes to product access, you will find a selection of pass-thru, roll-in, and roll-thru refrigerators and freezers in addition to the usual reach-in styles used in most applications. These units are designed for a smoother, more seamless workflow. Pass-thru units have front and back doors to provide dual access. They can be placed in between two stations of your kitchen, so food can be transferred safely from one location to another. A great use for pass-thru refrigerators and freezers is connecting the front and back of the house, with the prep staff stocking it from the kitchen and the wait staff picking it up to serve. Roll-in and roll-thru units, on the other hand, are sized for racks. The roll-thru design has back to back doors as well while the roll-in configuration only has single door access.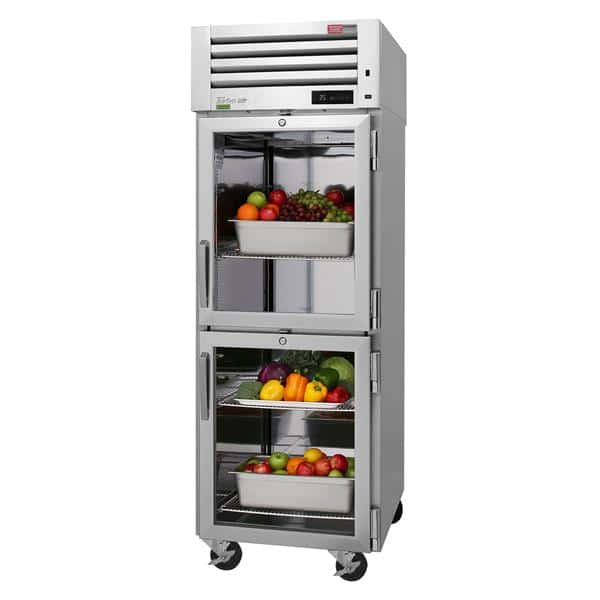 Specialty design
Restaurant refrigeration equipment comes in a wide variety that includes reach-in refrigerators and freezers, prep tables, megatop tables, worktop refrigerators, and equipment stands. Mega top tables are a type of prep tables that feature higher pan capacity so you can store and chill an extra row of ingredients if needed. Chef bases or equipment stands offer a durable space to set equipment like griddles and fryers on top of the refrigerator or freezer bases. Worktop refrigerators, on the other hand, provide a surface for your staff to handle prep tasks while ensuring convenient access to ingredients. Some more specialized refrigeration equipment is as follows:
Bakery and deli cases
Bakery and deli cases have glass panels and sliding doors at the rear for employee access. These cases are versatile in that they can be used for both full service and self-service.
Sushi cases
Sushi is a popular food item that is best consumed fresh. Sushi cases are specifically designed to merchandise them while also maintaining as much of the original quality of the sushi as possible. Milk coolers are designed for milk crates and are great for school cafeterias.
Glass chillers
Glass chillers are specialty refrigerators designed to chill glassware to achieve a frosted exterior that improves the presentation of the product but also ensures it is ice cold when served.
Medical coolers
Other specialty refrigeration are medical coolers, which are specifically engineered to create the ideal environment for medicine and lab samples.
Floral coolers
Floral coolers look like standard glass merchandisers, but they run at temperatures ideal for extending the freshness and life of flowers and plants. These products are not designed foor food and beverage.
Dipping cabinets
If you plan to run an ice cream parlor or make ice cream in-house, a dipping cabinet will be an excellent investment for your business. You can go with a display dipping cabinet, which gives customers a full view of flavors, enticing them with the delicious appearance and fun colors of the product. Enclosed dipping cabinets, usually located behind the counter, but they provide greater insulation. Learn more about ice cream equipment here.
Bar refrigeration equipment
There is bar refrigeration equipment that includes bottle coolers, wine coolers, and beer coolers that feature up to 12 towers with multiple nozzles for dispensing ice-cold beer to a glass and straight from the kegs.
Maintenance
We all want commercial refrigeration equipment that you can simply leave your perishables in, one that won't bog you down with labor-intensive and expensive cleaning, and still be able to run smoothly for many years. Commercial refrigerators and freezers, however, cannot go without periodic maintenance. Thankfully, most brands make that process easier for you with innovative design elements and accessories, Some units can even perform preventive maintenance on their own, so you can be confident that they will function as expected when you need them.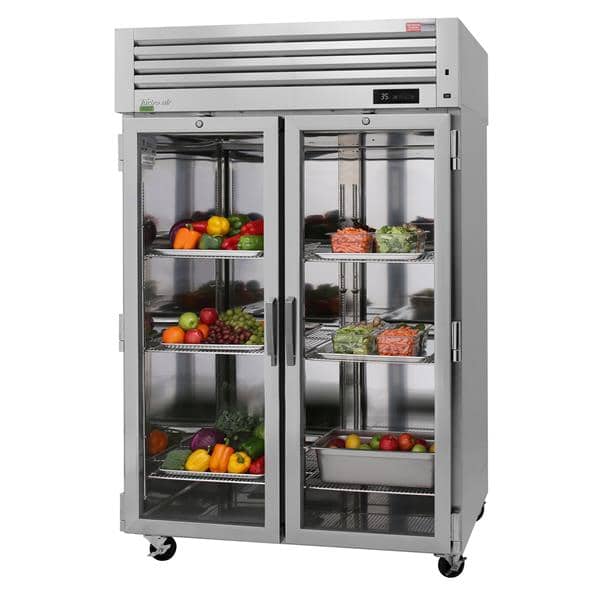 Energy Efficiency
Since refrigerators and freezers are expected to run for extended periods on the daily, you want a unit that is energy-efficient so that it can provide optimum cooling performance at reasonable energy costs. You can find models that have an Energy Star rating. Also look for units that use environmentally friendly refrigerants.
Brand and distributor
When buying commercial refrigeration equipment, make sure you choose a brand and distributor that offers great after-sales service and warranty. Availability of parts and accessories is also imperative, so when the time comes to fix or upgrade the unit, you can do so without hassle. Many brands also use patented technology that gives them an edge over other brands.