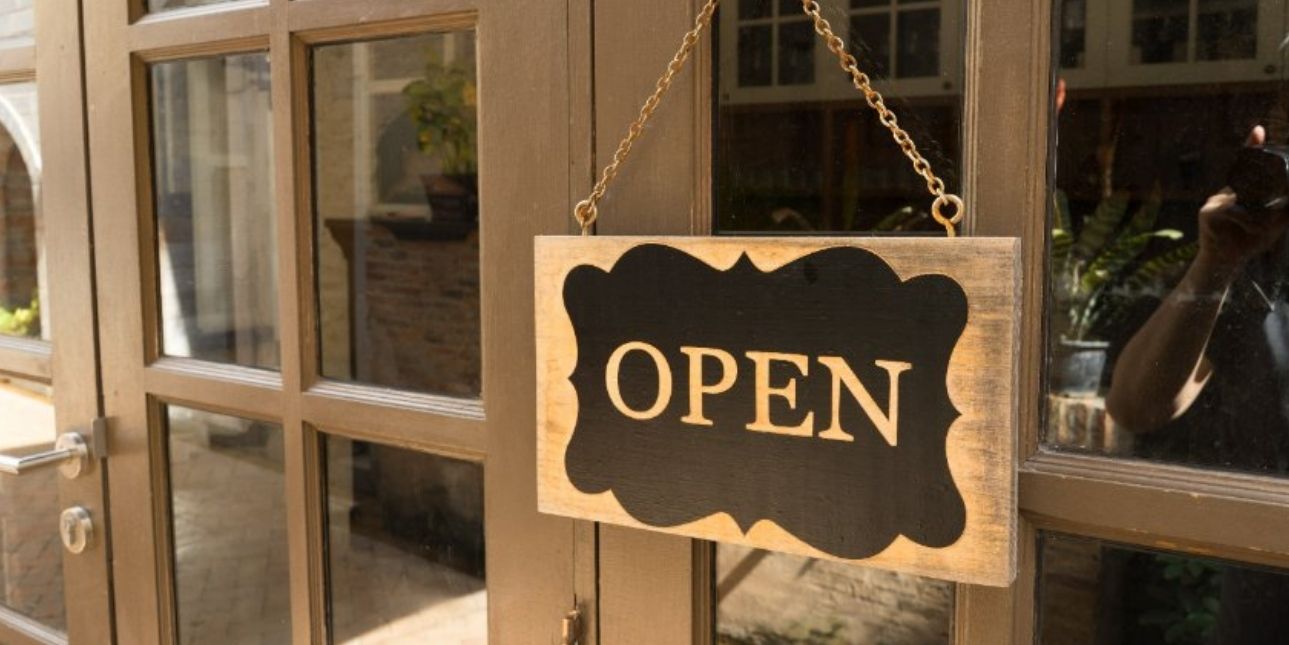 Resilience is the name of the game in the hospitality industry. From fast-changing food trends to the challenges of surviving the pandemic, restaurants have had to remain agile to keep up.
QR-coded menus, drive-throughs, online orders, food aggregators, and curb-side pick-ups have become more popular over the last few years.
With consumer mindsets changing, we are now witnessing a new dining model emerge; one that focuses on custom experiences, convenience, and multi-functionality. Say hello to hybrid restaurants!
What Is a Hybrid Restaurant?
Traditionally, in the world of hospitality, we are used to restaurants offering only one experience - quick service, self-service, grab and go, or fine dining. But imagine the possibilities if your favorite restaurant could offer multiple experiences at the same time, in the same convenient location. Enter the hybrid restaurant. The hybrid restaurant is designed to meet the needs of several customers at different stages.
What Are the Common Types of Hybrid Restaurant Models?
Here are three hybrid models that are changing the way you wine and dine!
Shop while you Eat: The Rise of Retail Restaurants
Your neighborhood cafe could still be a place where you enjoy a great cup of artisanal coffee. But with the advent of hybrid restaurants, they can also offer a market section where they sell books, retail gift boxes, deli ingredients, baked goods, or even kitchen equipment.
While many think the idea of hybrid restaurants is a win-win situation for both diners and owners, some are wary of the concept. A "something for everyone" model may cause some establishments to lose their unique identities.
However, data shows that customers are ready for a change!
48% of responders in a National Household Survey said they would buy fresh, uncooked food items from restaurants, showing the rising appeal of the restaurant-market idea as a hybrid restaurant model.
More than 50% of consumers surveyed by the National Restaurant Association (NRA) said they would invest in ready-to-go meal kits if their favorite restaurants offered them.
"Retail markets inside restaurants is definitely a trend for certain kinds of restaurants, especially those that combine fine dining with takeout service or catering," says Thomas Schoos, principal of Thomas Schoos Design, Execution behind Bottega Americano, a food hall that recreates a European-style outdoor market.
Here's why optimizing the dining area for a restaurant retail experience is a smart idea.
If executed well, the combination of dining and product sales serves as multiple revenue streams.

A creatively curated and well-displayed array of food ingredients acts as a live menu.
Even though adding a market space may appear to be an added cost, it also offers a great return on investment. Package items often have long shelf lives. Choosing fresh ingredients that are popular both on the menu as well as in retail reduces waste.

With the right combination of fully-stocked shelves and convenient reach-in refrigerators, restaurant retail can draw in prospective customers and convert them to hungry diners!
Shoppers can take advantage of the quiet times between meals for some retail therapy, while the restaurants enjoy a consistent flow of customers throughout the day.
2. Mixing Flavors: Hybrid Food Options for Every Palate
How great would it be if you no longer had to choose between fine sushi or a messy, juicy taco, when you have an inexplicable craving for both during lunchtime?
The quick service restaurant definition has certainly evolved! Diners love to combine the feel of street food with fast-casual dining. As a result, we now have restaurants offering hybrid food options with a surprising mix of flavors and cuisines to suit every taste. These owners have thoroughly evaluated their current infrastructure and overhead costs. With robust market research, they were able to understand the options their diners would like to see on their menus before changing their approach.
With flexible spaces, you can now expect to see pop-up restaurants and food truck-modeled restaurants gaining ground. Another advantage of this model is that it is no longer restricted to the four walls of a restaurant space.
Approximately half of the nation's restaurant operators say that customer seating on a sidewalk, parking lot, or street will become more common in the coming years.
Food trucks can take advantage of good weather and set up outdoor dining spaces in empty lots or get permission for limited times in public areas, parks, or festivals. They can open themselves up to a completely new customer base while driving traffic back to their parent restaurants. It is essential to ensure that they have the right portable equipment, like ovens, grills, and refrigeration equipment. to deliver great service and flavors that keep their customers coming back for more!
3. Food, with a Side of Fun! Be Entertained While You Eat
It's date night and you're looking for an alternative to the same old "dinner and a movie" routine. The babysitter canceled and the kids are craving a restaurant meal. Your family is in town for a visit and you're looking for a new experience in your city.
The easiest way to check all those boxes is to find a dining space that combines entertainment and food service into an all-in-one experience. Many restaurants now offer special events featuring:
Board game competitions

Trivia nights

Arcade games

Karaoke or singing competitions

Wine and art evenings

Drive-in movie nights

Photo booths

Comedy nights

Poetry competitions

Mystery menu or themed nights
According to a recent survey, 42% of Millennials said entertainment offerings influence their decision to eat somewhere. When restaurants introduce events as part of a dining experience, they also attract a completely new customer base. Creative ideas that are marketed well can also boost the restaurant's social media presence. After all, diners are more likely to post about an enjoyable, out-of-the-box, exclusive adventure than just a regular meal.
In addition to providing a fun experience to customers, restaurants providing entertainment options are also ensuring an extra revenue stream, armed with a great hook to keep patrons coming back for more!
Hybrid design in the restaurant space is part of a growing trend where innovators continue to break down barriers and traditions. They are making the way for new and exciting options that aim at disrupting and elevating the consumer experience.
When asked about the rise of hybrid experiences after the pandemic, Meaghan Goedde, Chief Operating Officer at Denver-based Sage Restaurant Concepts (SRC) said, "As restaurant people, we're wired to be all over the place and a little frenetic, so I think you're going to see a lot of really creative innovations come out of the past few years. I think there will be a lot of great things that came out of this: this need to innovate and rethink your spaces and how we utilize technology and really how we connect with our guests."
As restaurants constantly work to change their strategies, we can witness their nimble response to changing customer expectations. With hybrid restaurant models, you can now expect the right combination of creativity and business acumen that are sure to drive future growth.