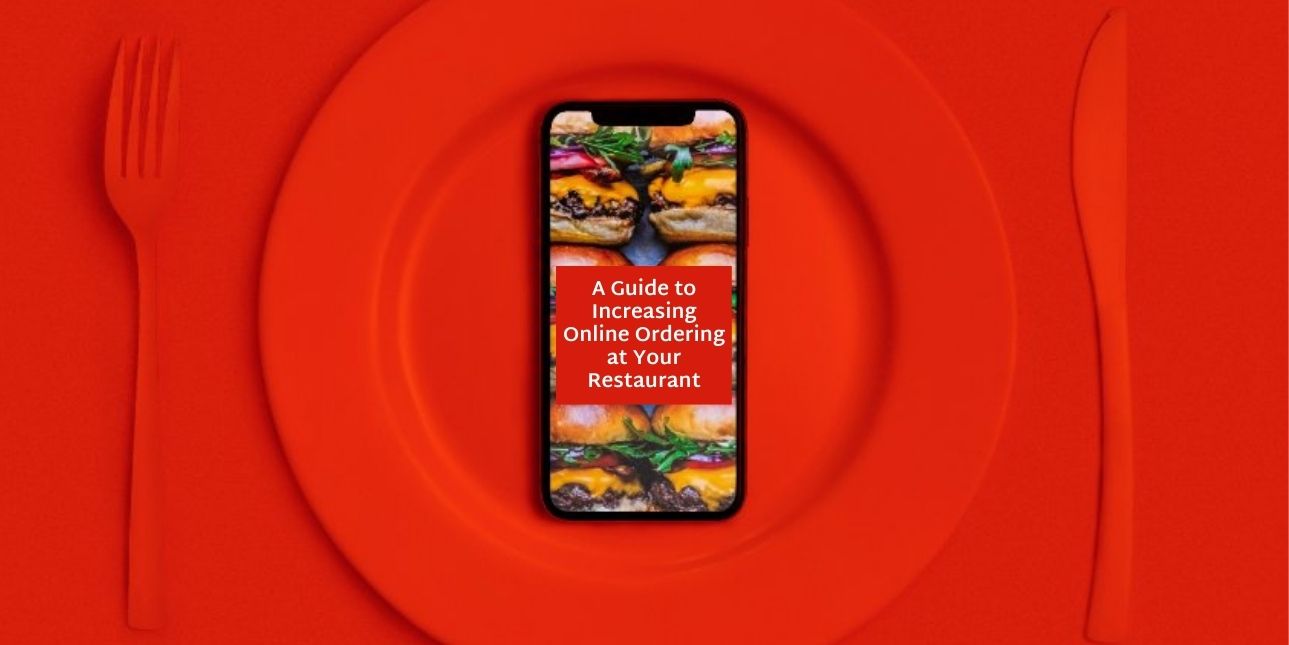 Creating the best online ordering process has become a critical component in hospitality businesses and a significant income generator in the industry. According to recent studies, most clients choose delivery or takeout over dining in. Due to their delivery and takeout options, many restaurant owners have significantly increased revenue in the last two years.
There are now several third-party solutions that help restaurants reach a larger audience for delivery orders, but because they charge high commissions, they tend to take a bigger cut of the profits. Many restaurants thus choose to have dedicated mobile apps or online ordering systems to build a devoted following of patrons and provide food at reasonable prices.
The shift towards digital ordering has undoubtedly been amplified by the pandemic, as it severely restricted dine-in businesses. Due to investments made by restaurants and takeaway firms to expand their online ordering capabilities, this trend will also keep growing steadily through 2022.
If you own a restaurant, owning a branded website and app where your clients can effortlessly place orders for delivery offers you a strong foundation and the tools you need to flourish with a delivery and takeout business model. Improving the consumer experience and increasing your digital presence is the key to improving your internet sales in this competitive industry. Here are some tips to boost online orders:
Skip the Delivery Service
Offering online ordering directly on your website is the first thing you can do to increase your online orders. You can save up to 35% on commission fees for each order by forgoing the third-party delivery option. You can easily save by adding an online ordering system to your website instead of hiring the services of a food delivery company.
Additionally, you can prevent rival eateries from tempting your clients away from opting for online delivery at your restaurant. As a result, clients are entirely focused on placing an order with you and are not deterred by competitors.
Choose the right service provider to partner with
Although many takeaway/delivery service providers do help increase sales, they also devour a sizable portion of your profits, rendering the relationship essentially devoid of value. Make sure to select the right partner who is commission-free or charges very little for their services if you decide to use a third party for takeaway or delivery.
There are frequently a lot of additional things to take into account, such as their reputation, dependability, industry expertise, and the support they provide. Additionally, you must have complete control over your branding throughout the procedure and have access to client data for marketing purposes.
Streamline your online menu
It is essential to ensure the overall customer experience on your website is positive. Make sure that both finding and ordering from your online menu are simple. The quality of some of your items after delivery is another factor to take into account when creating your online menu. However, be careful to not remove bestsellers from your online menu or you risk disappointing customers. You might also think about grouping products together and providing them with an online ordering discount. Create a family box that would serve a family of four, for instance, plus a few other boxes for different-sized groups.
Integrate your online menu
By linking your online menu with your Point of Sale (POS) system, you can increase online orders. Optimizing your ordering process can cut down costs. This makes it simpler for you to complete all of the orders because all of your online and in-restaurant orders are collected in one location. Additionally, you'll discover that by integrating your online menu, you will have access to a wealth of information that can help you better plan both your future marketing and your food orders.
Promote your online ordering
You have a fantastic website and a simple ordering process, but you still require clients. This is where your marketing plan enters the picture.
Here are some pointers:
Make sure your restaurant is well-marked with information about online ordering

Send out discount coupons for online ordering to diners' homes

To encourage online ordering, advertise it via email marketing to your customer list

To advertise your cuisine, you can use Google, Facebook, and Instagram advertisements
Finally, make sure your waiting staff informs the tables about online ordering so that your new service can spread via word of mouth
Additionally, you can place signage at your restaurant informing customers that you now accept online orders to entice them to use the new service. Be sure to place the digital signage in a visible spot to encourage passers-by to order online from your establishment.
Use incentives to entice customers
Consider introducing a digital loyalty program as well. You will find a wide variety of possibilities online; pick the program that best suits your requirements and price range.
To promote repeat business and consumer loyalty, consider implementing a digital loyalty program that integrates with your online ordering system.
Once you've put this in place, you should spread the word about it as widely as you can, including at your restaurant, on your website, on social media, through internet marketing, and in digital advertisements.
Speed up your delivery time
You can also increase online orders by accelerating your delivery schedule. This encourages customers to order again from your business. Additionally, you'll have content diners who rave about the quick delivery of their meal and offer you positive reviews. Service plays a key role in promoting repeat business.
You can also improve food delivery times by using the right appliances like refrigerators and freezers and store and serve quality food to your customers.
Provide an efficient service
Online ordering operations must be effective at every stage of the procedure. Avoid any unpleasant packing or food delivery problems or experiences. To do so, your packaging must offer quality, an attractive display, and temperature control. Additionally, your packaging should stand out and positively represent your company.
To avoid irritation or confusion, it also helps to keep your clients informed of the anticipated time for meal delivery or collection. To provide a great customer experience and encourage repeat business, customers like to know how long they have to wait for orders as well.
Link all your social media channels to your online menu
Every day, your target customer probably spends some of their free time scrolling through social media, giving you yet another fantastic opportunity to advertise your online ordering.
By posting a link to your online menu on your social media channels, you can connect your website to your online channels. Customers can easily transition from browsing on Facebook or Instagram to placing a purchase with you online thanks to this seamless user experience.
The majority of individuals spend hours every day online. You'll not only meet your clients where they are by combining an online purchasing system with successful marketing tactics, but you'll also distinguish yourself as a forward-thinking company.