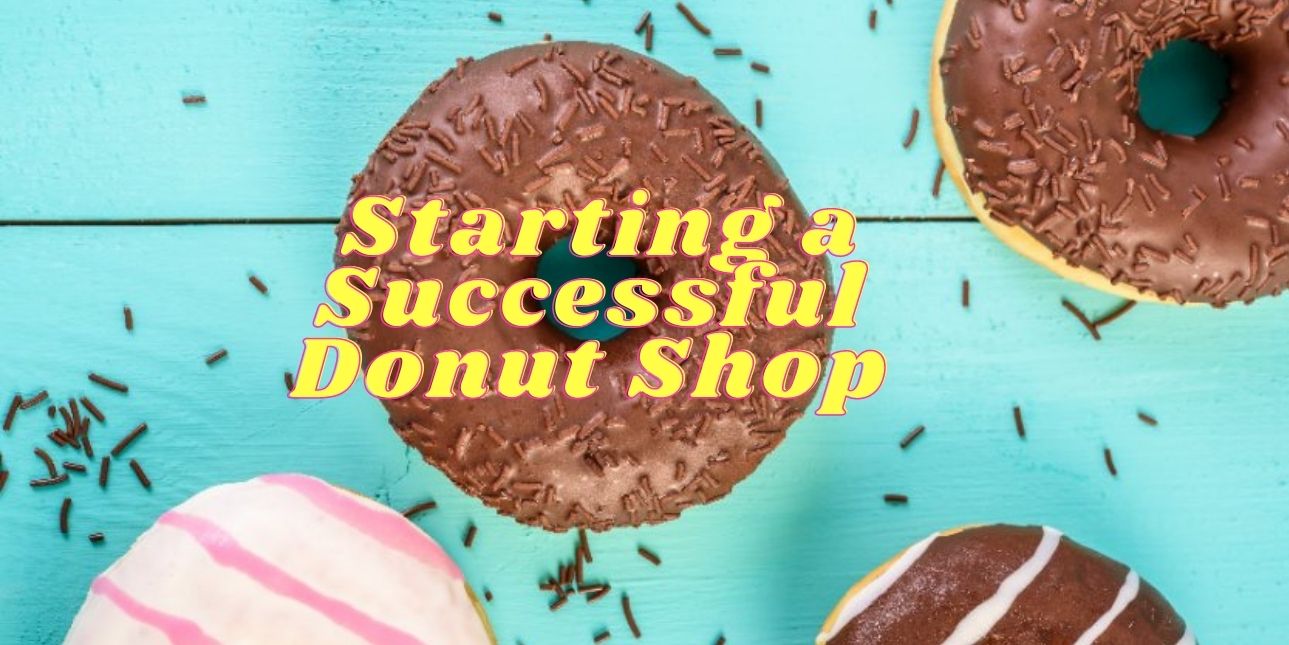 Donuts have become a major part of the morning breakfast for many people around the world. Donut shops are a quick and easy way to obtain food and drinks on the go, either as an evening snack or as an accompaniment to your coffee.
Whether you want to create a bakery, a small cafe, or a more pricey franchise, the potential for expansion is enormous. Donut shops attract a wide range of customers regardless of their age, ethnicity, and socioeconomic groups. Donut shops are booming everywhere in the US, according to a March 2018 survey conducted by IBIS World, with record sales of $16 billion.
You'll need a few items to open a donut store if you want to cash in on this expanding market.
When it comes to operating a donut store, there are a few things to think about.
How much does it cost to open a donut shop?
There are infinite options when opening a donut shop. You either invest in a franchise or open your own. It can be cozy and basic or high-end and gourmet.
The doughnut industry is valued at more than $7 billion.
All of the initial costs, as well as estimated revenue, monthly expenses, and the tools and resources you'll need to put together are listed here.
The average cost to open a donut shop
There are several elements like opening a new restaurant, renting, constructing a shop from scratch, or launching a franchise that has to be considered when investing. You'll need at least $250,000 to launch a franchise, but a small doughnut shop or food truck may cost as little as $80,000.
Donut shops earn an average of $120,000 to $150,000 each year which will easily help you pay off your initial investment.
You can also create a business plan to avoid any unforeseen expenses.
Donut Shop Startup Expenses Checklist
Make a budget for your restaurant's opening using these average expenditures as a starting point:
Utilities
Water, power, WiFi, gas, and any other services not covered by your rent are part of the utilities. You can easily find out how much the previous owners paid on an average month when checking out a new property or acquiring an existing structure. The annual cost of utilities for a small quick-service restaurant (QSR) is around $5,000.
Location
When renting or buying a property for the donut shop, be sure to look for a location close to or in a densely populated area. Also, be sure to check out your competitors in the region. Successful donut shops usually only require about 1,000 square feet of space, so it is better to pick a smaller property in a good location.
Interior Design
Whether you opt to offer seating or operate a counter-service-only shop will have the greatest impact on interior design expenditures. On the low end, restaurant interior design prices are roughly $85 per square foot. Buying used furniture or offering restricted seats will help you save money. To exhibit your delicacies, you'll also need a bakery display case, which may cost anywhere from $5 to $10,000 depending on the size.
Donut Shop Equipment
Whether you bake, fry, ice or fill the donuts with jelly, different donut-making methods necessitate different bakery equipment, which you can either purchase or rent. While ovens, deep fryers, and assembly equipment are required, the size and scope of your doughnut store will define what other equipment you require.
Some of the essentials you will need are:
Assembly Equipment
Ovens
Ranges and Grills
Ventilation
Food prep equipment like knives, cutting boards, blenders, mixers, and storage containers
Safety equipment like gloves, first aid kit, food-grade cleaning supplies, and date labels
Separate sinks for disposal and handwashing
Restaurant Point of Sale (POS) system
Kitchen Display System (KDS)
Utensils
Napkins or linens
The cost of equipment varies depending on the size of the business, and you will need to invest around $15,000 to $30,000. To keep your budget in check, stick to a determined strategy and avoid buying equipment that isn't necessary. You can also look into the many financing alternatives for a donut shop.
Pre-opening expenses
Budget for the expenditures of training new employees, developing a marketing campaign, and obtaining any necessary permits in the months preceding the opening day. Pre-opening costs for a restaurant can range from $20,000 to $120,000, depending on the size, your experience, and your staff's experience.
Marketing, Branding, and PR
Franchise costs normally cover marketing and branding, but independent business owners are on their own. You can manage your social media accounts or employ a marketing and communications agency that specializes in the restaurant industry.
Exterior Design
Budget $1,000 to $40,000 for the external design of your doughnut store, and consider adding a counter-service window. Outdoor seating areas, restaurant signage, heaters, parking, landscaping, and signage are all examples of exterior design costs for restaurants.
Restaurant Permits and Organizational Costs
Along with the regular licenses that businesses require, restaurants require food safety and handling permits.
The following are the costs of restaurant licenses and permits:
A business license costs between $25 and $7,000.
$100 for a certificate of occupancy
A restaurant service license costs between $100 and $1,000.
A sign permit costs between $25 and $50.
A resale permit costs between $0 and $50.
A building health permit costs between $50 and $1000.
Be sure to consult a lawyer to determine your required permits and licenses.
Professional Services
Legal services, marketing services, real estate scouting, competitive analysis, bookkeeping and accounting, and starting a new firm are all professional services you can outsource. If a full suite of professionals is hired, restaurant professional service fees can reach $50,000 or more.
Technology and Point-of-Sale Systems
Customers today demand a digital eating experience that is both seamless and enjoyable. The tools you invest in from the outset can help you build a loyal customer base for your doughnut restaurant.
Modern POS platforms are fully-integrated restaurant technology solutions that simplify order processing, offer delivery alternatives and restaurant apps, and automatically update your Google business hours. The less manual work you and your staff have to do, the more automated your technology and POS system are. A fully automated POS system cuts down your and your staff's manual tasks.
Food Costs
The average cost of making one donut is $0.12. This makes them a fantastic way to make significant profits! Restaurants should budget anywhere from $5,000 to $25,000 per month for food costs, or roughly 30% of their total sales.
Staffing and Management
Consider hiring a pastry chef or a manager who has worked in the industry for a long time. 30% of sales should be set aside for restaurant labor and personnel.
We will never get tired of eating these soft and sweet morning desserts. Hence, we will always need donut shops around us. To successfully start your donut shop, use these practical steps and cost estimates to create a plan that will help you move closer to your goal.