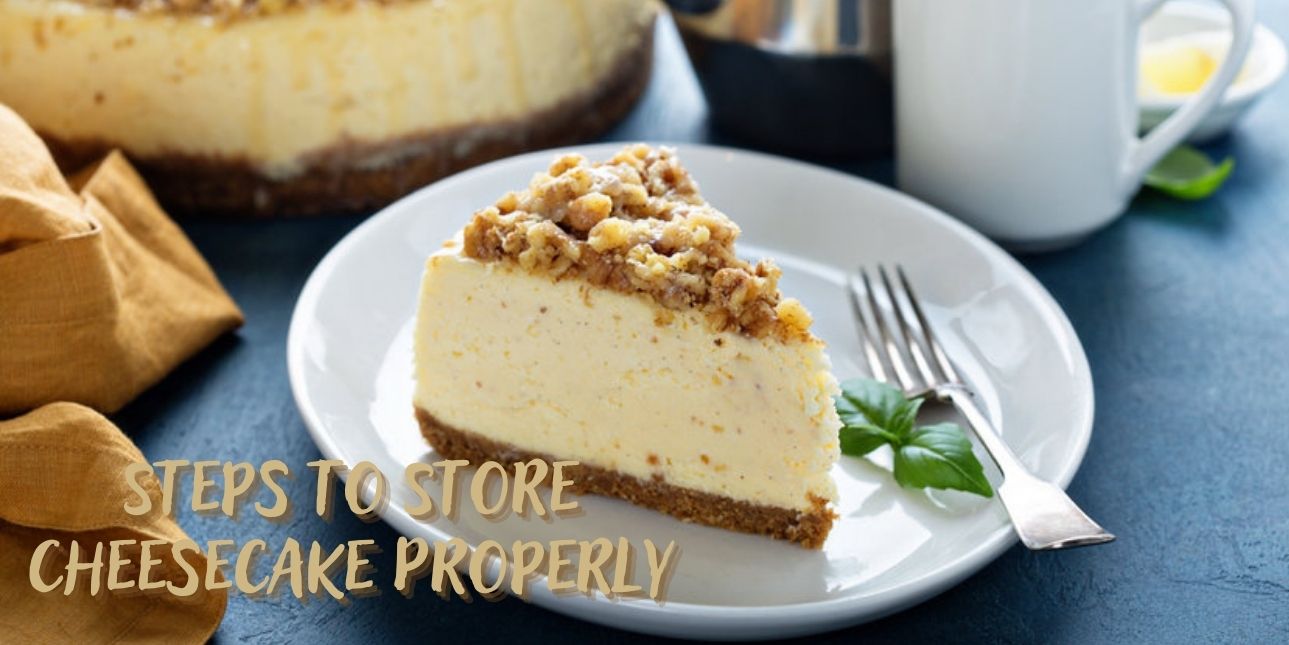 Cheesecakes are one of the most popular desserts across the world. The creamy texture of cheesecakes makes them everyone's favorite. Many cafes, bakeries, and restaurants serve various cheesecakes - regular cheesecakes, Dutch-style cheesecakes, savory cheesecakes, Japanese cotton cheesecakes, and vegan cheesecakes. You can also opt for blueberry cheesecakes, oreo cheesecakes, and strawberry cheesecakes. While cheesecakes are a popular dessert, storing cheesecakes involves some essential steps.
In this blog, we discuss how to store cheesecake, how long cheesecake is good for in the fridge, how long cheesecake lasts, if you can freeze cheesecake, and the list of essential equipment needed for storing cheesecake.
How To Store Cheesecake
Everyone loves a dollop of creamy cheesecake. However, most people are unaware of the right process of storing cheesecake. There are multiple ways to store your favorite cheesecake for longer periods. The method of storing cheesecakes depends on how long you want to store them. Here are a few steps that you can follow to store cheesecakes:
Bake in Advance:

Cheesecakes have a soft and tender texture. They are made from cream cheese, eggs, sugar, and fruit, and/or natural flavors. The texture of cheesecake is distinct from other cakes. Like flour-based cakes, you can make cheesecake in advance. You can prepare your cheesecake ahead of your final delivery or event. Additionally, you can store the excess batter in the refrigerator or freezer, depending on your baking needs. For already prepared cheesecakes, you need to store them in a temperature-controlled storage and display unit. You can't leave cheesecake at room temperature as it can spoil easily.




Cool it Before Storage

: Cheesecakes are delicious but very delicate. After baking the cheesecake, the first step is to rest it at room temperature. Refrigerating the cheesecake right after baking can alter the texture of the cheesecake. The moisture in a hot cheesecake can make the crust of the cake soggy. It is essential to retain the natural creaminess and smooth texture. Let the cheesecake rest for at least 1 hour after the baking process. You can then transfer the cheesecake pan to the refrigerator for storage. Store it in the fridge for another hour. Then, you can take it out of the refrigerator and transfer the cheesecake from the baking pan to a cake board, plate, or tray.




Wrap The Cheesecake:

Cheesecakes need to be appropriately wrapped before storage. They should be wrapped tightly without air to prevent them from drying out. Proper wrapping also helps in the retention of all flavors. First, place the cheesecake on a cake tray and then wrap it with plastic wrap. Unwrapping cheesecakes can be tedious; you need to remove the plastic wrap before serving the cake carefully. Additionally, you can add a few toothpicks to hold the plastic properly away from the surface of the cake. Also, you can cover up any imperfections with a hot spatula, whipped cream, fruits, and other garnishings.




Storage:

Cake containers are ideal for storing cheesecakes. With plastic storage containers, you can also transport frozen cheesecakes. You can also invest in regular cardboard cake boxes, but cake boxes need to be wrapped with plastic wraps for an extra layer of protection.
How Long is Cheesecake Good For?
Cheesecake mostly lasts between 1 to 3 months, depending upon your storage method. Many chefs and culinary experts recommend storing cheesecakes for not more than 1 to 2 months to maintain the cake's tender texture.
How Long Does Cheesecake Last in The Fridge?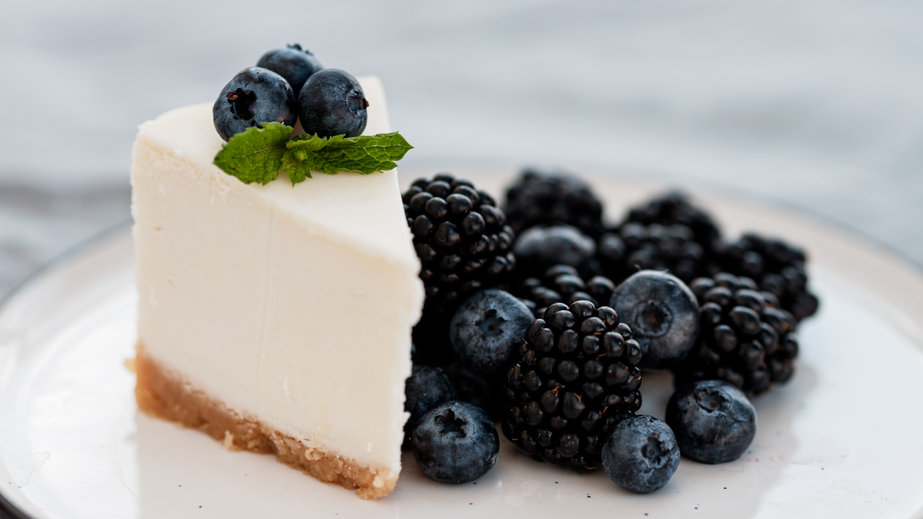 Most cheesecake lovers and professional chefs have a recurring question about how long cheesecake can last in the fridge. Cheesecakes can last up to 5 to 7 days in a refrigerator. After the cheesecake is cooled and appropriately wrapped, you can place it in a refrigerator. Keep in mind that cheesecakes with fruit toppings go bad faster than regular cheesecakes without any toppings.
Can You Freeze Cheesecake?
Many have wondered, 'Can cheesecake be frozen?' The answer is a resounding 'yes'; you can freeze cheesecake easily. Wrap the cheesecake in high-quality plastic wrap. Seal it perfectly to secure it from a dry freezer. After wrapping the cheesecake with plastic wrap, place it inside a large zippered freezer bag. Cheesecakes can last in the freezer for 2-3 months if sealed properly.
You can also cut the cheesecake into slices and wrap the individual pieces with plastic wrap. Then, you can place it in large zippered freezer bags.
How to Eat Cheesecake After Storage
Even though cheesecake cannot be stored at room temperature, it tastes best when served at room temperatures. Take the cheesecake out of the refrigerator and store it at room temperature for 30 minutes. Warm cheesecake tastes better than chilled cheesecake.
If you have frozen your cheesecake, it is essential to defrost it perfectly. You need to take it out of the freezer and leave it inside the refrigerator overnight. For individual slices, you can defrost the pieces in a fridge for 45 minutes to 1 hour before serving.

List of Equipment Needed For Storing Cheesecakes
Here is a list of essential commercial kitchen equipment that you will need for your preparing and storing cheesecakes:
1. Refrigerated Display Cases: Most bakeries, restaurants, and cafes need refrigerated display cases to store cheesecakes and other flour-based cakes for longer periods.
2. Commercial Refrigeration Units: Depending upon the scale of your bakery or foodservice establishment, you will need reach-in or walk-in commercial refrigerators. With commercial refrigerators, you can store huge quantities of batter and already prepared cheesecakes for 5 to 7 days.
Commercial Freezers: Commercial freezers are essential for high-volume cafes and bakeries. You can store huge quantities of prepared cheesecakes and cheesecake batter for 2 to 3 months.
How Long Does Cheesecake Last?
You can store cheesecake for longer periods depending on your needs. You can easily store cheesecakes for 5 to 7 days in the refrigerator and 1 to 3 months in the freezer. The storage process depends on how long you want to store the cheesecakes. Ideally, cut cheesecakes into slices before placing them in the freezer.