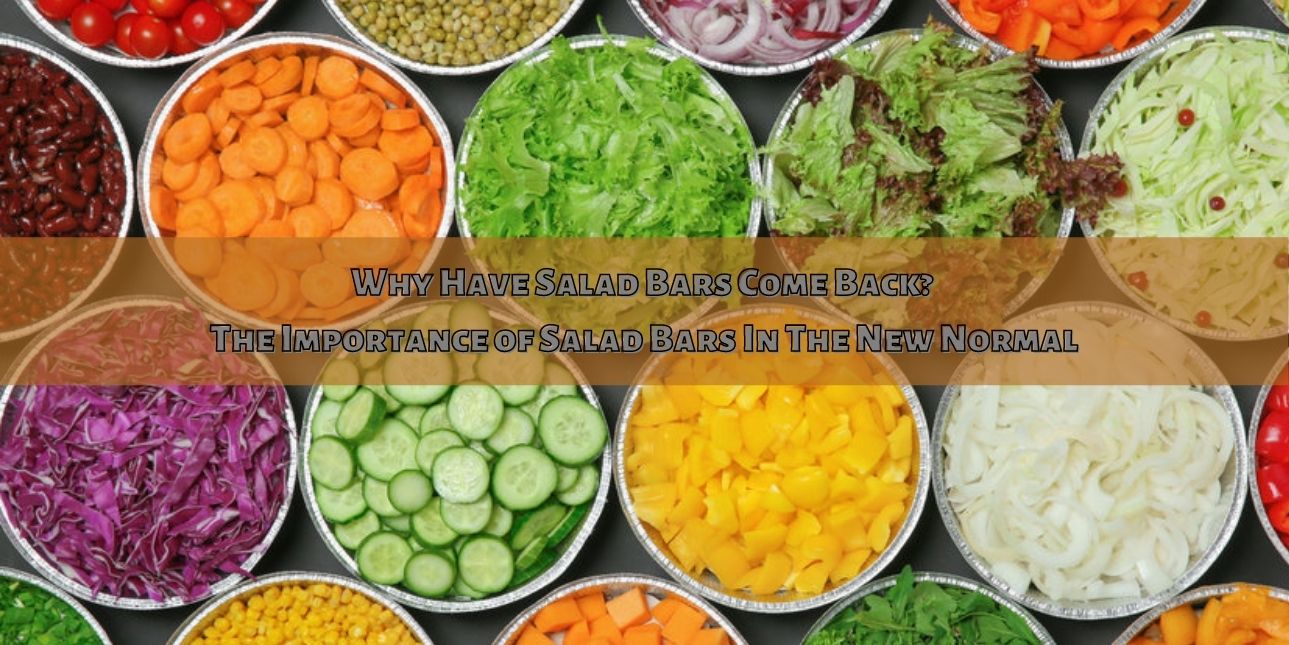 Salads provide a healthy breakfast, lunch, dinner, or snack option. Salads are easy to make, and you can quickly serve salads in a hassle-free manner. Salad bars have been popular since the 1950s. Many casual dining chains popularized salad bars, and it soon became an essential part of the dining experience. However, most popular dining or food chains pulled the plug on salad bars by the late-1990s. In the last decade, salad bars have come back into the picture. Today, salad bar stations are here to stay, as millennials are more privy to the benefits of healthy snacks and salads.
In this article, we discuss where salad bars work, restaurants with salad bars, adapting to adversity, self-serve salad bars, the usage of robots in salad bars, and extensive sanitation procedures. We also discuss grab-and-go stations and deliveries, smaller salad bar stations, collaborations with other businesses, the future of salad bar stations, and the list of commercial equipment needed for salad bars.
Where Do Salad Bars Work?
Salad bars or salad stations typically work in areas where footfall is high. Business areas with significant traffic can do wonders for salad bar businesses. However, because of the pandemic, people are mostly staying indoors, which has led to a dip in the revenue of salad bars or salad stations.
Restaurants With Salad Bars
Many single outlet restaurants and large-restaurant chains have introduced salad bars in restaurants. Some restaurants open salad bars adjacent to the restaurant to serve patrons on the lookout for grab-and-go meals. These specialty salad bars in restaurants can serve various salads quickly and efficiently.
Adapting To Adversity
The COVID-19 pandemic affected the salad bar industry significantly. However, most salad bar owners bounced back quickly with creative ideas and endeavors. They've used creative themes to entice their customers. New best-in-class displays have been installed to showcase freshly cut vegetables and fruits in an aesthetic manner. Some have sustainably designed their salad bars by using beer cans, bottles, and other used accessories. Additionally, some have experimented with an added tiki bar, candy bar, breakfast bar, or energy bar themes to their salad bar.
Self-serve Salad Bars
Self-serve salad bars have increased the sales of grocery retailers. Customers can choose from various fresh greens, vegetables, toppings, and dressings. After COVID-19, self-serve salad bars have become more popular than regular salad bars.
Usage of Robots In Salad Bars
Robot devices have become an essential part of many salad bar stations. Modern robots can assemble, create, and serve delicious salads quickly. These devices come with a large touchscreen that includes a large-format video interface. The highly advanced robots also come with a mobile app for ease of usage. Robots have improved convenience for restaurants, food service stations, and salad bars. These units are self-contained, and they can protect the product with minimized contact.
Extensive Sanitation Procedures
Salad bars have increased their routine sanitation or cleaning procedures. Efforts have been put in to making guests feel comfortable, and comprehensive policies have been implemented to frequently clean and sanitize the kitchen and service area. Single-use gloves and hand sanitizers are now offered by salad bars across the country.
Grab-and-Go Stations And Deliveries
Salad bars have seen a significant dip in in-store sales after the pandemic. Even with extensive safety measures, patrons are skeptical about eating out or sharing the restaurant space with other guests. As a result, many existing regular salad bars have transformed their business into ready-to-eat and grab-and-go options. As many patrons are placing their food orders from the comfort of their home, most salad bars have tied up with food-delivery firms or have ramped up their delivery systems. With these delivery facilities, salad bar stations can serve patrons at their doorstep.
Smaller Salad Bar Stations
The food industry, including the salad bar industry, has been severely affected by COVID-19. This has led to a transformation in the salad bar industry. Salad bar owners have implemented a contemporary approach to tackle current challenges. Most have scaled down their operations and halved the size of new or existing salad bar stations. Some salad bar owners have combined salad bar stations with other food services. Smaller salad kiosks or salad bar stations are easy to install and can be operated from less than 200 square feet of space. Patrons prefer salad bar stations that can serve freshly prepared salads quickly and efficiently.
Collaborations With Other Businesses or Teams For Salad Bars
Partnership with new or existing food businesses has boosted the revenue of most salad bars, also leading to innovation. Currently, suppliers are working with teams and other businesses to serve unique products to their customers. Collaborations are underway with businesses or partners to assort, package, and serve new products.
Commercial Kitchen Equipment For Salad Bars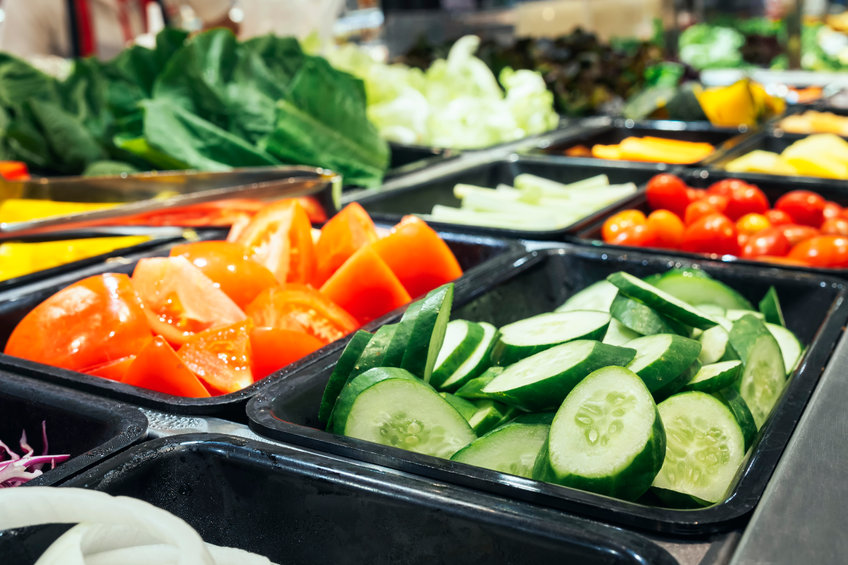 Commercial salad bars and salad bar stations need exclusive commercial equipment. Most salad bar equipment is affordable and durable. Here is a list of commercial equipment that you can purchase for your salad bar or salad bar station:
Salad Bar Utensils:

Salad bars need special utensils to make and serve delicious salads throughout the day. You can opt for tongs, salad bar spoons, salad bar ladles, and an egg and mushroom slicer for your salad bar station.

Commercial Refrigeration Equipment:

Commercial refrigeration solutions are necessary for salad bars. You can store and refrigerate veggies, meat, chicken, or other ingredients at ideal temperatures with commercial refrigeration equipment. Additionally, you can purchase refrigerated display cases and reach-in refrigerators or freezers to store and refrigerate essential food items.

Salad Bar Accessories:

With high-quality salad bar accessories, you can significantly increase your salad bar's efficiency. You can purchase salad dressing bottles, food bar covers, salad bar organizers, table craft buffet systems, and sauce, dressing, batter, and syrup dispensers for your salad bar station.

Salad Bars and Work Tables:

You can opt for tabletop salad bars, portable salad bars, buffet bar bases, portable work tables, and connectors. Additionally, you can purchase regular or

refrigerated salad bars and tables

for your business. These refrigerated salad bars and tables provide refrigerated storage and prep areas depending upon your needs.

Salad Bar Sneeze Guards and Salad Bar Parts:

You can prevent food contamination with salad bar sneeze guards. Additionally, you can purchase salad parts to repair or upgrade an existing salad bar.

Salad Bar Crocks:

With professional-grade salad bar crocks, you can serve and store salads efficiently. You can store various green veggies, fruits, and other fresh ingredients that are necessary for a salad. The salad bar crocks are available in various shapes and sizes. Most salad bar crocks come equipped with lids for safe and hygienic storage. Some crocks are also ideal for refrigerated storage.
The Future of Salad Bar Stations
The future of salad bar stations depends upon the level of innovation that businesses can implement. The COVID-19 pandemic has accelerated the growth of innovative products or ideas to keep up with the rapid changes on the business front. Most businesses have implemented innovative solutions like robots, self-service digital machines, and other tech solutions. As a result, patrons can easily choose their ingredients and make the salads of their choice in up-and-coming salad bars.