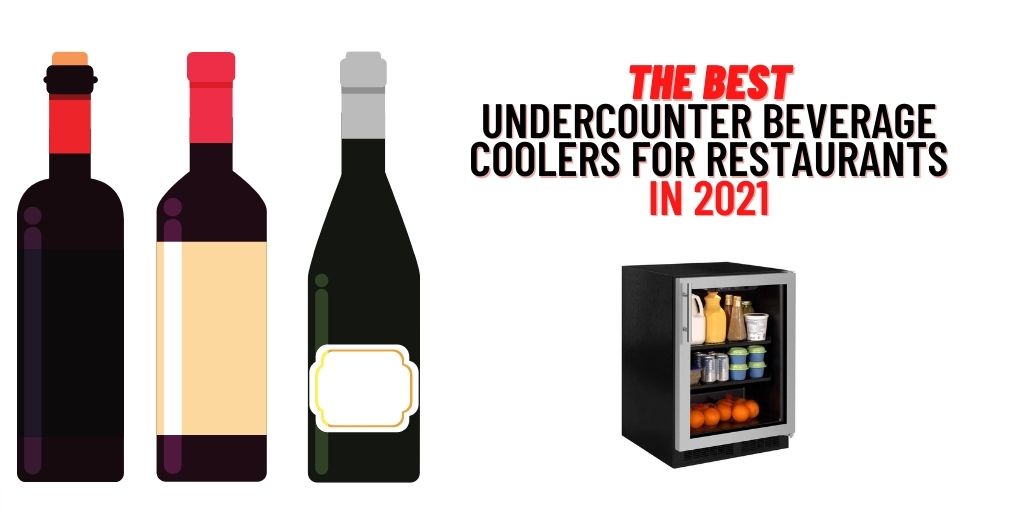 If you're just getting started with your restaurant's design or are looking for updated equipment to replace older units, you'll want to make sure you are carefully considering all your options for commercial refrigeration equipment. Your restaurant will require more than just a large unit in the back of the house to store your ingredients. It will likely also require smaller units throughout your setup, such as beverage coolers to keep drinks at the proper temperature for immediate serving. Choosing from the best undercounter beverage coolers doesn't have to be a complicated process with the right knowledge.
Benefits of an Undercounter Cooler
Whether it's an alcoholic drink or an ice-cold soda – the patrons of your restaurant are going to order a beverage to accompany their dish. Very rarely do consumers ask for a drink to be served at room temperature; most drinks need to be served chilled to some degree.
Aside from being able to serve your patrons a cold beverage, what are the benefits of an undercounter fridge?
Undercounter fridges can be a beautiful addition to your on-floor restaurant design, with many finishes and designs available on the market.
These units are convenient for servers on the floor, helping them to deliver beverages to patrons quicker.
Multiple unit styles are available, making them great for those both in the front and back of the house, such as roll through units that offer openings in the front and back for accessibility from both ends.
Ease of access is one of the most significant benefits of an undercounter beverage cooler, and to choose the ideal unit for your needs, you'll want to make sure you are taking your time to educate yourself on your options.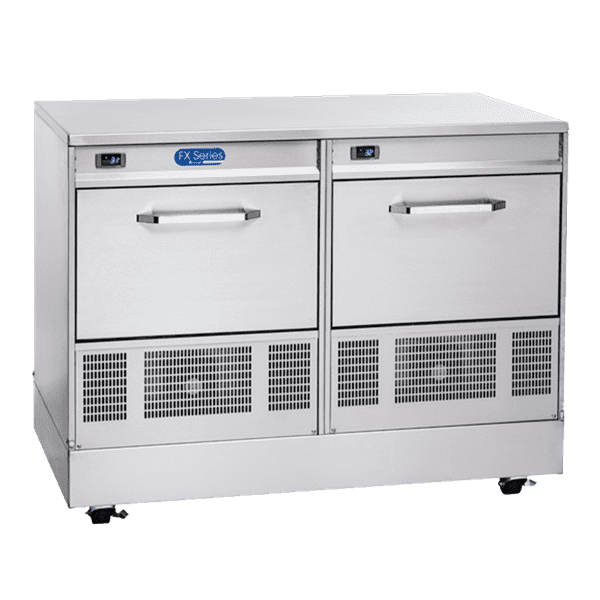 How to Choose the Best Beverage Cooler for Your Restaurant
There are several options for beverage coolers, including beverage-air undercounter refrigerators, solid doors, display doors, and movable or sedentary units. So, how do you go about choosing the unit that is right for you? Here's a simple checklist for what you should consider when researching your ideal beverage cooler for your needs:
Size of unit/space required: You need to consider the size of the unit needed and the available space in which the unit will be placed. Refrigeration units need space to breathe so that it can work properly. You don't want to try stuffing a unit, no matter how small, into an unsuitable space.
Drawers vs. shelves: Not all refrigeration units are created equally. When working with a small unit, you need to make the most of your interior space. While drawers give you extra space to utilize, shelves help to keep beverages easily organized for quick selection.
Freezer or refrigerator: In most cases, beverages need to simply be chilled, not frozen. However, that doesn't mean that you should eliminate the need for an undercounter freezer or a refrigeration unit with an attached freezer section.
Design: The unit's finish should be considered when choosing your ideal unit, especially when it will be visible to restaurant patrons.
This is by no means an extensive list; however, these are essential points that must be considered when choosing the best undercounter beverage cooler for your restaurant. Other things you'll want to consider include:
Energy efficiency
Brand/distributor
Cost of operations
Maintenance required
Temperature range of the unit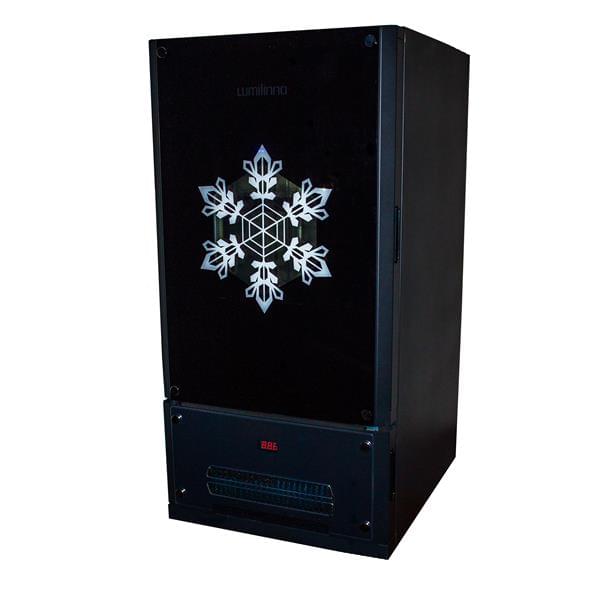 The Best Undercounter Beverage Coolers for Various Beverages
With so many beverage coolers available to choose from, trying to pick the right one for your needs doesn't have to be an overwhelming process. Not quite sure where to start? Here are some of the best undercounter beverage coolers available in 2021:
The Best Undercounter Fridge for Soda
For those serving soda and choosing to sell it by the can or by the bottle, you'll want a chiller unit that can keep drinks cool but not frozen. That said, the ideal temperature for storing/serving soda falls between 38-42 degrees Fahrenheit.
Your standard undercounter refrigeration unit is more than capable of chilling your bottled or canned sodas, and some of the best units include:
Bottled and canned soda can be stored standing on shelves or organized and laid within designated cooling drawers. As long as these beverages are stored in a manner in which they will not be jostled around, there aren't any preferred methods of storing this particular type of beverage.
The Best Undercounter Fridge for Wine
Wine storage is a bit more complicated than both soda and beer because different types of wine are best served at varying temperatures to bring out specific notes and flavors. That's why many restaurants that serve wine have different refrigerator units to house their various wines. Some of the best undercounter wine coolers include: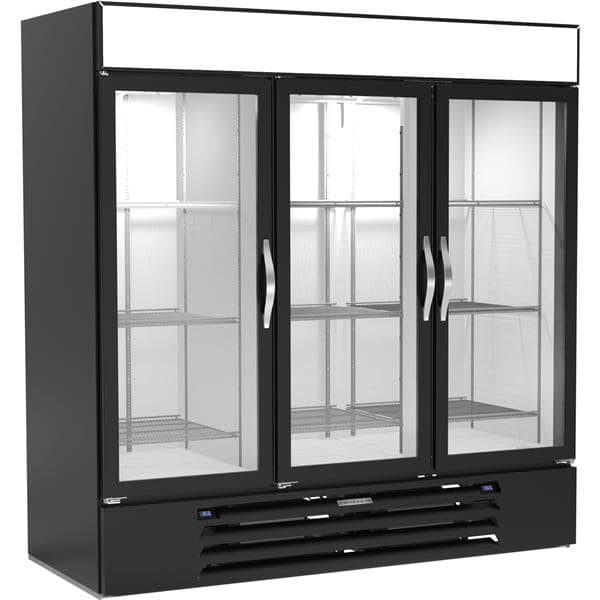 The Best Undercounter Fridge for Beer
Those who enjoy a beer often choose a chilled beverage over a room temperature one. However, many don't choose to enjoy their drink over ice for one reason or another. That's why the ideal temperature for serving beer is between 37-55 degrees Fahrenheit. A few ideal beverage coolers for beer include: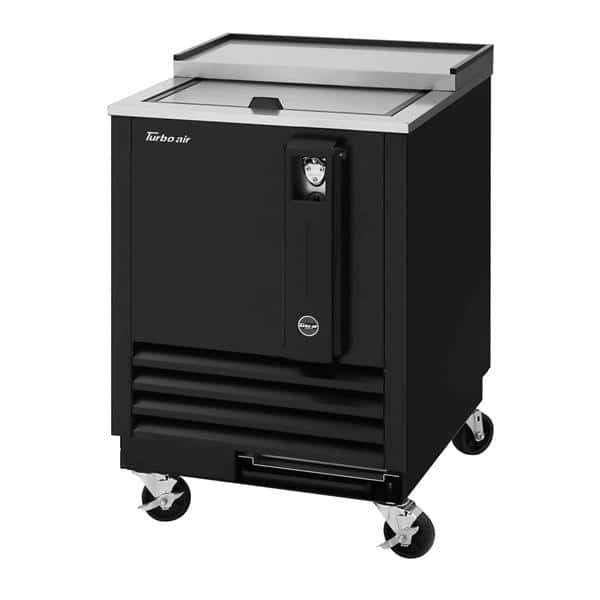 For most restaurants, the preferred method of storing their bottled or canned beers is to stand them up on refrigerated shelves, not lying down in drawers.
The Best Undercounter Beverage Coolers at Your Service
Picking the best undercounter beverage cooler for your restaurant doesn't have to be a time-consuming, challenging task. The easiest way to choose the ideal unit for your restaurant's needs is to start by listing out what you need in an undercounter unit, where it will be placed, and what will be going into the unit.
Once you know what you need in a refrigerator, you can start to eliminate coolers that won't meet your requirements. If you're still struggling to find a unit, then you can talk with those who can get all your questions and concerns addressed, such as the CKitchen team.
Need assistance with finding the perfect undercounter beverage coolers? Then contact our team today!